Product Overview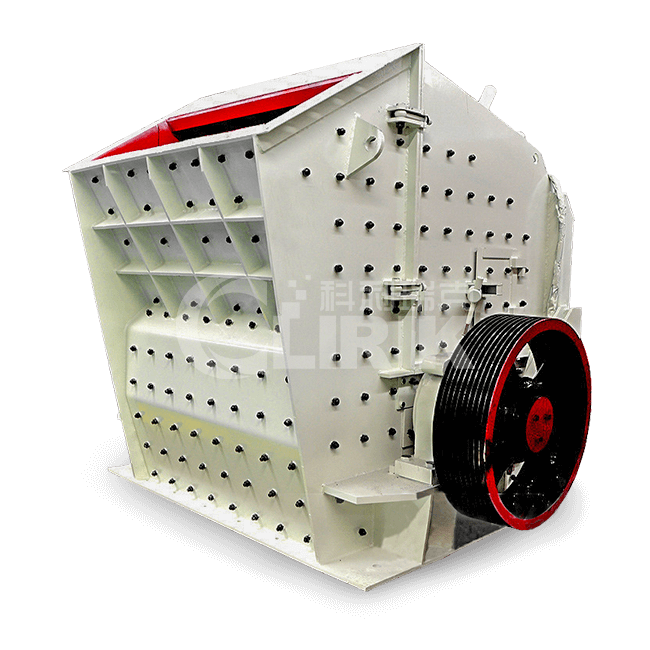 PF Series Impact Crusher
Output Size: 0-200 mm
Feed size.: 350 mm
Capacity: 50-260 t/h
Use Range :Calcium Carbonate、Dolomite、Gypsum、Carbon Black、Glass、.Gypsum、Kaolin、 Marble …
Application : Mining, Chemiscal, Transport and many other different areas.
Product Parameter
| Model | Rotor Φ×L(mm) | Feed Opening(mm) | Max Feeding(mm) | Capacity (t/h) | Power (kw) | Motor Model | Machine Size(mm) |
| --- | --- | --- | --- | --- | --- | --- | --- |
| PF1010 | F1000 × 1050 | 400 × 1080 | 350 | 50-80 | 4-75 | Y280S-4/75 | 2455 × 2086 × 2800 |
| PF1210 | F1250 × 1050 | 400 × 1080 | 350 | 60-120 | 6-110 | Y315L1-6 / 110 | 2590 × 2050 × 2810 |
| PF1214 | F1250 × 1400 | 400 × 1430 | 350 | 80-160 | 6-132 | Y315L2-6 / 132 | 2590 × 2400 × 2810 |
| PF1315 | F1300 × 1500 | 860 × 1520 | 350 | 120-260 | 6-200 | Y355M3-6 / 200 | 2930 × 2760 × 3050 |
Product Introduction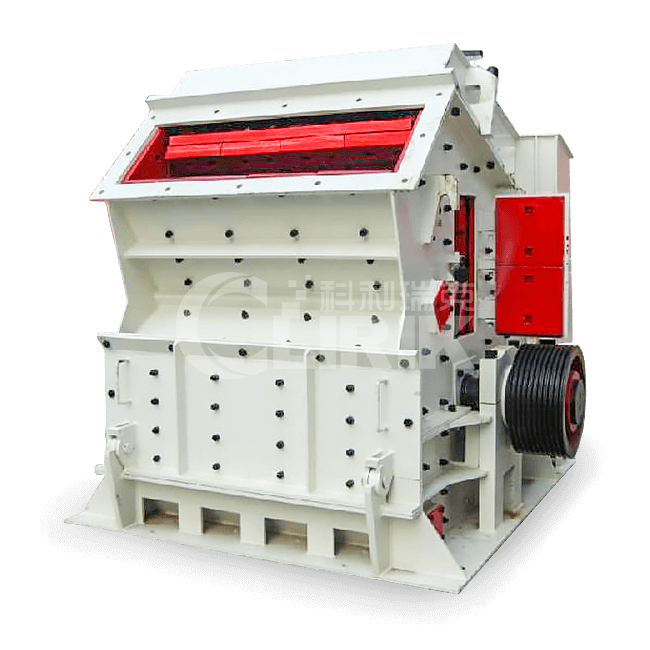 PF series impact crushers
The PF series impact crushers adopt the technology of domestic traditional impact crushers. After years' design and optimization, such crushers boast more excellent performance and more reliable operation. It acts as medium and fine crushing equipment, most widely used domestic and abroad for metallurgy, mining, chemical industry, building materials, highway, railway, water conservancy and other industries for medium and fine crushing of various ores and bulk materials.
Product Application
---
PF series impact crusher application Almost all minerals, such as quartz, feldspar, mica, calcite, gypsum, fluorite, limestone, soil, clay, marble, granite, pebble, coal, slag, iron ore, copper ore, manganeseore, refractory material, glass, etc.

Working Principle
PF series impact crusher is composed of rear box, impact lining plate, impact frame, lining plate, feed port, base, plate hammer, rotor frame and so on.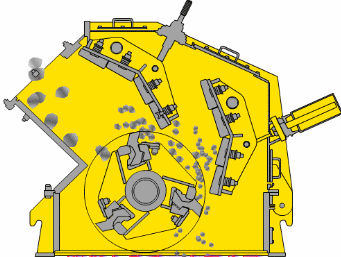 The main working parts of the impact crusher is a high-speed rotation with a plate hammer, the rotor steering is to make the plate hammer from bottom to top to meet the material input into the feed port (hammer crusher rotor steering is to make the hammer along the falling direction of the material to hit the material), the material by the gourd ladle impact. And is thrown at high speed into the back plate of the housing, receiving a second impact. It bounces off the counter and gets hit again by the hammer. Repeat the process. In the process of round-trip impact, material blocks also collide with each other. Because the material is hit by the plate hammer, the impact of the counterattack plate and the collision between each other. Internal continuous cracks, loose, and finally lead to crushing, when the material block broken to its particle size is less than the gap between the plate hammer end and the counterattack plate, that is, from the gap discharged.
PF impact crusher performance characteristics:
Suitable for hard rock crushing, High efficiency and energy saving.
The PF series impact crusher is optimized into low-speed, multi-cavity impact crusher, its linear speed is reduced by 20%-25% compared with the general impact crusher, and high production capacity is obtained with low energy consumption.
The PF series impact crusher Unique structure, keyless connection. A kind of chromium, molybdenum and vanadium alloy material with high wear resistance and toughness has been developed by new manufacturing technology, which has solved the problem of hard material crushing. It greatly improves the service life of the plate hammer.
Convenient maintenance, Simple and reliable operation
The PF series impact crusher PFV hard rock impact breaking is equipped with multi-functional hydraulic station, with hydraulic high-speed discharge clearance, impact plate stability vibration reduction and automatic opening of the body and other functions.
Multi – cavity uniform crushing, Suitable for crushing hard rock
The PF series impact crusher the function of three-stage crushing and shaping. The finished product is in the shape of a cube, no tension crack, good grain shape, adjustable discharging particle size, simplify the crushing process.
Why Choose Us
Our Service

1.Clirik will recommend suitable production lines and grinding equipment to you according to your site.

2.Clirik provides third party inspection to ensure the quality of your grinding equipment.

3. Clirik provides you with online installation and use videos.

4. Clirik will provide you with technicians to install and debug the grinding equipment.

5. Clirik trains you the technicians who use and maintain the grinding equipment.

6. Clirik provides you with a one-year warranty and lifetime service for the grinding equipment.

Our Other Equipment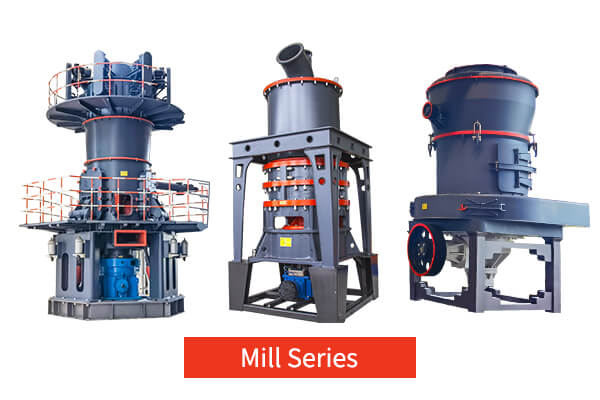 FAQ
Because of different kinds of PF series impact crusher , So our PF series impact crusher has different prices, I need to ask you some details for sending you the more suitable quotation: 


1. Which kind of material you are going to grinding? 
(Dolomite; Calcite; Quartz; Basalt; Barite; Feldspar ; Gravel; Bentonite; Gypsum; Granite; Coal; Slag;     Pebble; Other) 


2. What's the production capacity you want? How many tons or cubic meters per hour? 
( > 100 TPH > 50 TPH > 30 TPH > 10 TPH > 1 TPH < 1 TPH) 


3. What's the granularity of the final products you need? 
(in milimeter, micron or mesh) 


4. What's the max input size of the material? 
(In inch,centimeter or milimeter) 
We will give you factory price with full specification,so please leave us an inquiry to know more details  about price, packaging shipping and discount.