CLUM Series Ultrafine Vertical Powder Grinding Mill
CLUM Series Ultrafine Vertical Powder Grinding Mill
Product Overview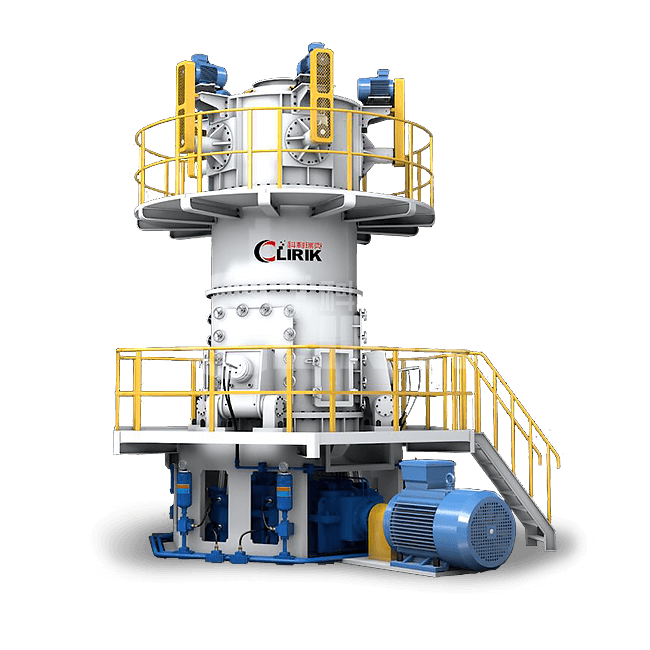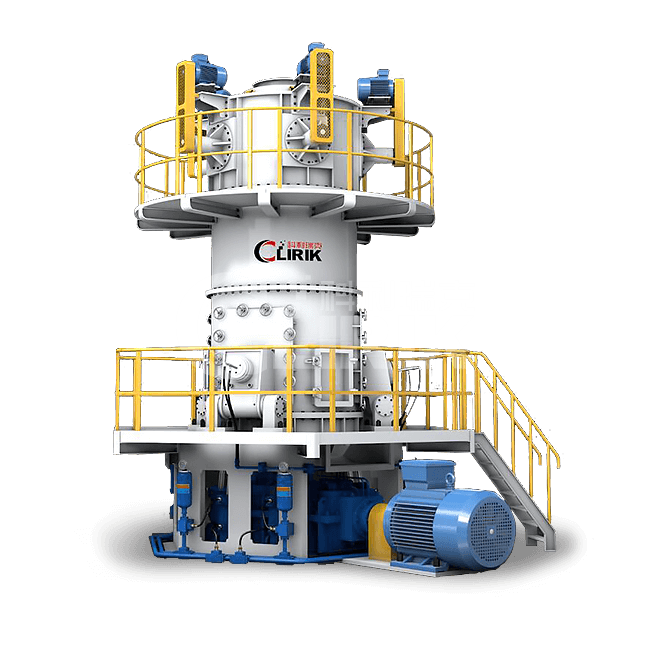 CLUM Series Ultrafine Vertical Powder Grinding Mill
Model : CLUM Series
Brand : Clirik
Fineness Size : 200-3000 mesh
Capacity : 0.5-45t/h
Use Range : Calcite、Calcium Carbonate、Dolomite、Gypsum、Carbon Black、Gypsum、Kaolin、 Marble …
Application : Mining, Chemiscal, Transport and many other different areas.
Product Parameter
Main Configuration and Production
Model
CLUM1425
CLUM1632
CLUM1736
Working Diameters(mm)
1400
1600
1700
Number of rollers(pieces)
3
3
3
Number of classifier(pieces)
5
7
7
Power of classifier(Kw)
5X15
7X15
7X(15~18.5)
Main unit power (Kw)
250
315
355
Blower power(Kw)
200
250
315
Feed size (mm)
<10mm
<10mm
<10mm
Moisture of feeding material
<3%
<3%
<3%
Less than 2μm=34%
output(t/h)
11-14
13-17
15-19
Less than 2μm=46%
output(t/h)
7-8
9-10
11-12
Less than 2μm=60%
output(t/h)
3-4
/
/
Material: based on calcite
Particle size distribution: measured by micro laser diffraction particle size analyzer in British Malvern3000 instruments
Product Advantage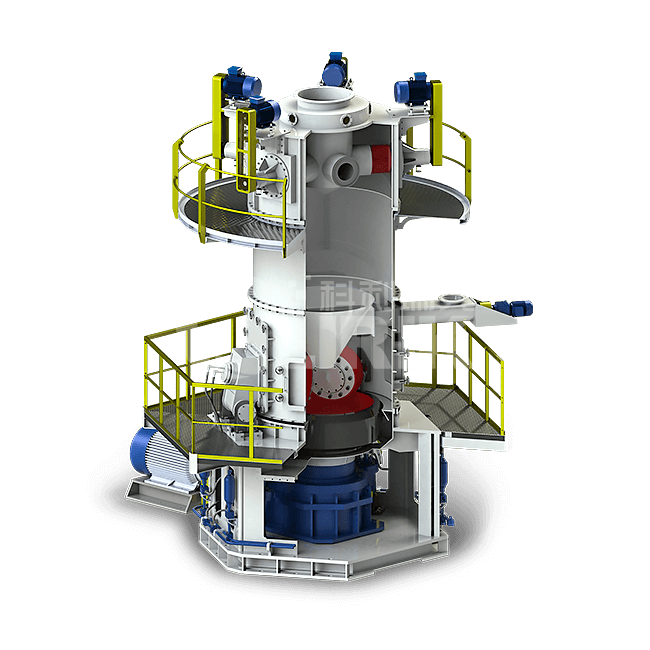 1. High grinding efficiency: save 20~30% power consumption compared with the ball mill.
2. Strong drying capacity: dry and grind raw materials with moisture content as much as 15%.
3. Mutifunction: crushing, drying, grinding, separating and conveying.
4. Low noises and little dust: no direct contact between the grinding rollers and grinding disc, so metallic impact is avoided and its noises is 20~25 decibels lower. Totally closed negative pressure operation has employed by this vertical grinding mill, so there is little dust during the operation.
5. Low wear rate and little metallic pollution: its metal wear is only 5~10g/t.
Working Principle
CLUM series ultrafine vertical powder grinding mill mainly consists of the motor,reduction gear,grinding rollers,grinding plate,pressure-applying device,classifier,mill body.oil station ,and electrical system.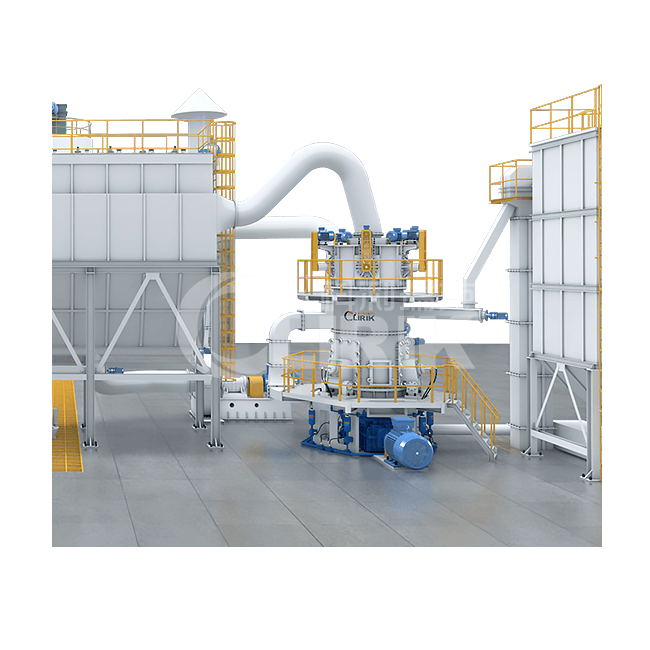 Ultrafine Vertical powder grinding mill grinding plate is rotated by the main motor via the reduction gear. Meanwhile ,high pressure air enters the mill interior via inlet. Materials then fall onto the center of the grinding plate in rotation by the screw conveyor feeder.Due to the centrifugal force,the materials evenly move from the center of the grinding plate towards its fringe. While passing across the track in the grinding plate,large blocks of materials are crushed and grinded directly by the grinding roller.the fine particles form the material bed ,owing to squeezing ,where the inter-particle crushing takes place until grind to the fine powder.
CLUM series ultrafine vertical powder grinding mil fine powder continue to move towards the fringe of the grinding plate until they are taken away by strong air flow at the air ring.While the materials along with the air flow pass through the separator located above the grinding plate,the coarse particles return to the grinding plate for re-pulverization due to the action of the rotor blade,the fine particles along with the air flow leave the mill interior and are collected and discharged as finished powder product by the powder collector.
Company Profile
CLUM series ultrafine vertical powder grinding mil manufacturer information introduction:
SHANGHAI CLIRIK MACHINERY CO., LTD located in PUDONG New district of Shanghai china as a professional enterprise, which is specializing in research, manufacture and sales of all kinds of mining equipment. we have established a whole production chain, the products covermicro powder grinding mill, high pressure grinding mill, European version coarsegrinding mill, hammer crusher, jaw crusher, screw conveyor, bucket elevator and so on.Specially we independently developed HGM micro powder grinding mill, which are not only renowned in domestic market, but also have been sold widely in Eastern Europe, Middle East, Africa, South Asia, Southeast Asia, Oceania, and America, etc.We still insist on the communication and cooperation with prestigious scientific research institutions from both home and abroad to make our development ability always is in the domestic front.

Services of buy a ultrafine vertical powder grindning mill :
1. One year guarantee for whole machine except for wear parts.
2. 24 hours technical support .
3. Calling service .
4. User manual available .
5. Reminding for the service life of the wearing parts .
6. Installation guide for clients from both China and abroad .