Brief introduction of Barite powder pulverizer
A Barite powder pulverizer is a type of machine used to grind various types of rocks or minerals into powdered form. It is commonly used in the mining and construction industries for grinding materials such as limestone, quartz, marble, granite, and other stones or ores.
The grinding process involves feeding the rocks or minerals into the mill, where they are pulverized by the rotating grinding media (such as steel balls or ceramic beads) and the impact of the grinding chambers. As the rocks or minerals are ground down, they are reduced in size and transformed into fine particles or powder.
Barite powder pulverizer come in various sizes and configurations, ranging from small laboratory mills to large industrial mills. They can operate using different grinding mechanisms, including ball mills, crusher, and vertical powder roller mills, depending on the specific application and desired particle size.
The powdered barite or mineral obtained from the grinding mill can be used in various applications. For example, in the construction industry, it can be used as a raw material for cement production, as a filler or additive in concrete, or as a component in the manufacturing of building materials. In addition, barite powders are also used in industries such as agriculture, pharmaceuticals, and cosmetics.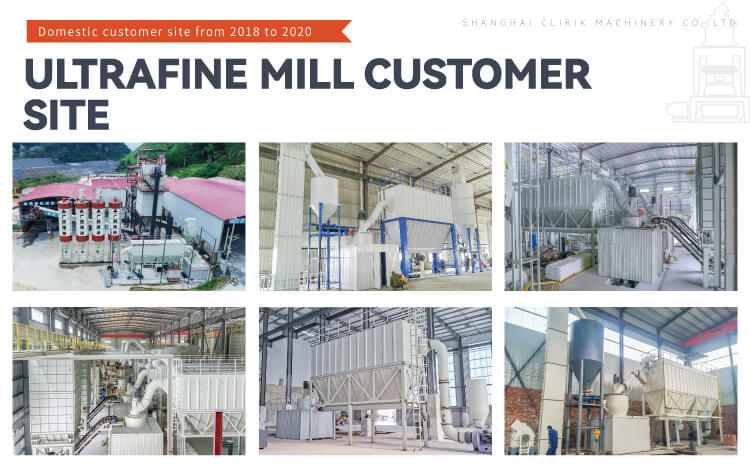 Overall, Barite powder pulverizer play a crucial role in processing raw materials and converting them into usable forms, facilitating various industrial processes and applications.
Working principle of Barite powder pulverizer
Barite powder pulverizer mainly consists of main unit, classifier, powder collector, dust cleaner, blower, muffler, sound-proof room, crusher, bucket elevator, storage hopper, and vibrating feeder.
After being crushed by a hammer crusher, the large materials become small ones and are sent to a storage hopper by elevator.
And then evenly sent to the upper distribution plate of the turnplate by vibrating feeder and sloping feeding pipe.
When the Barite powder pulverizer is at work, the main bearing and each dial are driven by the electromotor of the main equipment through a reducer. And all the grinding rollers are rolling in the ring channels driving by dial through plunger.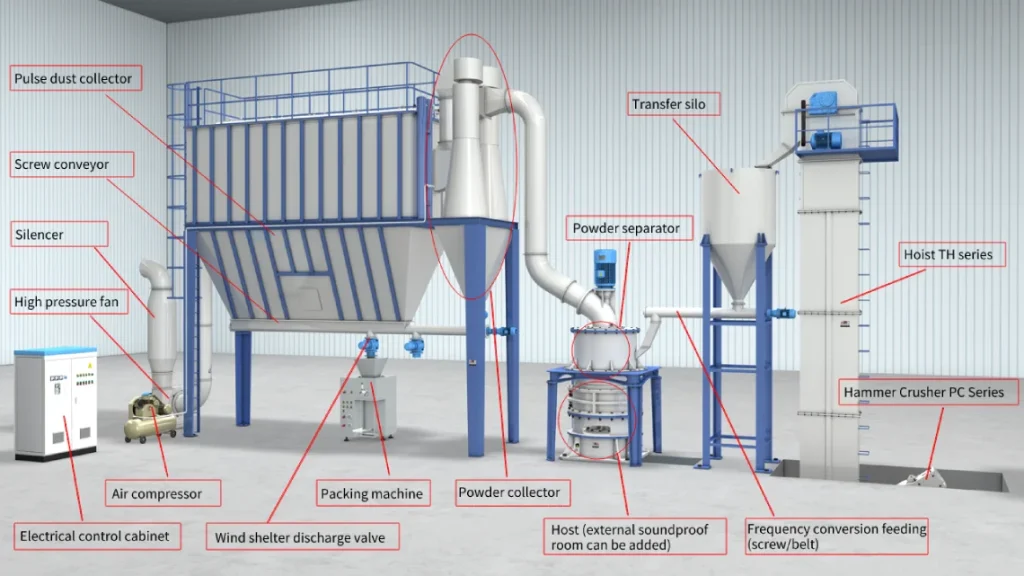 The materials are driven to the edge of the turn plate by the centrifugal force and fall down into the grinding chambers. And the materials are repeatedly pressed, crushed, and ground by the rollers in grinding chambers. Then the materials fall into multiple layers and to be crushed and ground continuously to micro powder.
The high-pressure air blower constantly inhales air within the Barite powder pulverizer. In turn, the airflow with crushed materials is brought to the classifier, whose high-speed impeller will screen the airflow. The unqualified particle size will fall and return to the mill for being reground, while the qualified particle size mixed with air will go into the cyclone powder collector.
Most of the qualified powders will fall and exit from the discharging valve at the bottom. A small proportion of the fine powders, with airflow, moves to the dust cleaner and clings to the surface of the filter bags.
At the same time, the fine powders clinging to the surface fall down by the sudden vibration of the filter bags, which is caused by the instantly ejected high-pressure gas controlled by the pulse valve.
The materials from the above two lots are sent by the conveyor at the bottom to get finished powders packed. In addition, filtered clean air will be emitted from the air outlet of the muffler in the end.
Product advantage of Barite powder pulverizer
1. Efficient Size Reduction
Barite powder pulverizers are designed to efficiently reduce the size of rocks, ores, minerals, and other solid materials. They use mechanical forces, such as impact, compression, and attrition, to break down the particles into smaller sizes. This size reduction process is crucial for many industries, including mining, construction, and pharmaceuticals.
2. Versatility
These mills can handle a wide range of materials, from soft to extremely hard rocks. They are capable of grinding various types of rocks, such as limestone, quartz, granite, basalt, and more. This versatility makes them suitable for processing different ores and minerals, allowing for flexibility in production processes.
3. Precise Particle Size Control
Barite powder pulverizer offer excellent control over the particle size distribution. The grinding process can be adjusted to produce a specific range of particle sizes, which is essential for many applications. Whether you need coarse, medium, or fine powders, these mills can be customized to meet your requirements.
4. High Grinding Efficiency
These mills are designed to maximize grinding efficiency, ensuring the highest possible throughput with minimal energy consumption. They are equipped with advanced grinding mechanisms, such as high-speed rotating discs or hammers, impact plates, and classifier systems, which optimize the grinding process and minimize energy losses.
5. Low Maintenance
Barite powder pulverizers are built to withstand heavy-duty usage and are designed for easy maintenance. They incorporate robust components and wear-resistant materials to minimize the need for frequent repairs. Additionally, many mills offer features such as quick and easy access to internal parts, reducing downtime during maintenance and cleaning procedures.
6. Environmental Friendliness
Grinding mills for barite powder production often incorporate advanced technologies to reduce environmental impact. Some mills utilize closed-circuit systems that recirculate air and minimize dust emissions. Moreover, modern mills may incorporate energy-efficient designs and can be equipped with dust collection systems to capture and control airborne particles.
7. Wide Range of Applications
Barite powder produced by grinding mills finds applications in various industries. It can be used as a raw material in the production of building materials, such as cement and concrete. It is also utilized in the manufacture of ceramics, glass, fertilizers, paints, coatings, and pharmaceuticals. Additionally, rock powders are used in soil amendments and as additives in various industrial processes.
Product parameter of Barite powder pulverizer
| | | | | | | | |
| --- | --- | --- | --- | --- | --- | --- | --- |
| Model | HGM80 | HGM80A | HGM90L | HGM100L-Ⅱ | HGM100P | HGM125L | HGM1680L |
| Ring Diameter(mm) | 800 | 800 | 900 | 1000 | 1000 | 1250 | 1680 |
| Ring Number (PCS) | 3 | 3 | 4 | 4 | 4 | 4 | 4 |
| Input Size (mm) | ≤10 | ≤10 | ≤10 | ≤15 | ≤15 | ≤20 | ≤20 |
| Adjustable range of finished product (mesh) | 150-3000 | 150-3000 | 150-3000 | 150-3000 | 150-3000 | 150-3000 | 150-3000 |
| Capacity (t/h) | 0.5-5.5 | 0.5-5.5 | 0.8-6.5 | 1.2-10 | 1.2-11 | 2.5-20 | 5-45 |
| Outlet Size L*W*H (mm) | 8605*4139*6050 | 10454*3393*6626 | 11735*3952*7525 | 14507*3633*7562 | 14362*4200*7562 | 19261*4406*8591 | 25067*5414*9007 |
| Main motor power (kw) | 75 | 75 | 55*2 | 132/75*2 | 132/75*2 | 185 | 315 |
More product recommendations
Besides providing HGM series Barite powder pulverizer, we can also provide you with a lot of other types of pulverizer.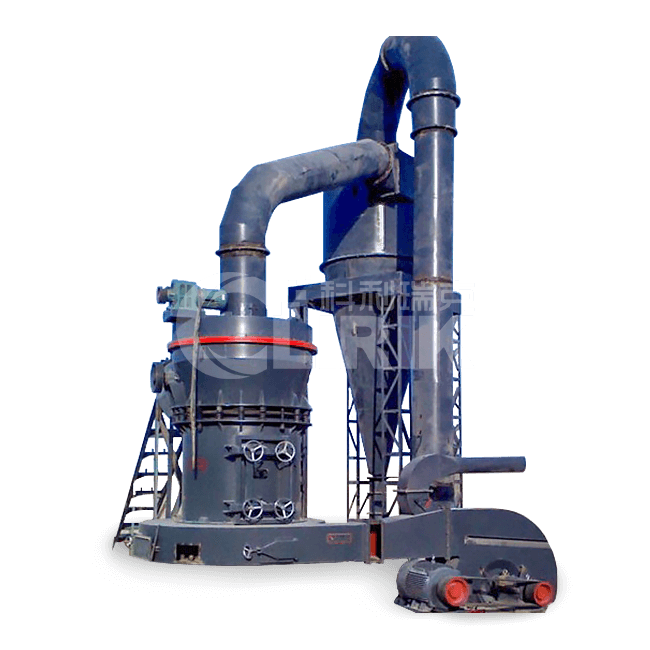 If you want to know more about the product or the case, you can click here to contact us. Our sales manager will contact you later.
FAQ
1. Why choose Clirik ?
Clirik is a manufacturer specializing in the manufacture and development of grinding machines. We have high quality products and excellent service team.
2. Is there a warranty service?
Buy our barite superfine powder mill, the main engine is guaranteed for one year free of charge.
We stock a large number of spare parts. We can deliver them to you within about a week of placing your order.
3. How long will it take to deliver?
The goods can be delivered in 10-25 working days after the payment is made.
4.What is the payment method?
L/C, Western Union, D/P, D/A, T/T, MoneyGram, Cash, Alibaba.com Pay.
5. What are the modes of transportation?
By express, by sea, by land, by air.