Barite powder ultrafine vertical roller mill
Barite powder ultrafine vertical roller mill
Producte Overview Of Barite powder ultrafine vertical roller mill
With the rapid development of the society economy, the traditional ultrafine powder processing equipment can no longer meet the market demand and requirements in the ultrafine powder process field due to the low capacity.
In this background, having accumulated multiple years' experience in manufacturing mills, Clirik has designed and launched a new-type barite powder ultrafine vertical roller mill on the basis of introducing the vertical roller mill technology from Taiwan and Germany, which integrates the functions of grinding, classifying, conveying, secondary classifying, and packing progress into one machine.
Its powder fineness can reach 400-3000mesh. The barite powder ultrafine vertical roller mill marks through the bottleneck of low capacity mentioned herein. Over 5 years' development, more than 30 ultrafine powder production lines have been installed worldwide.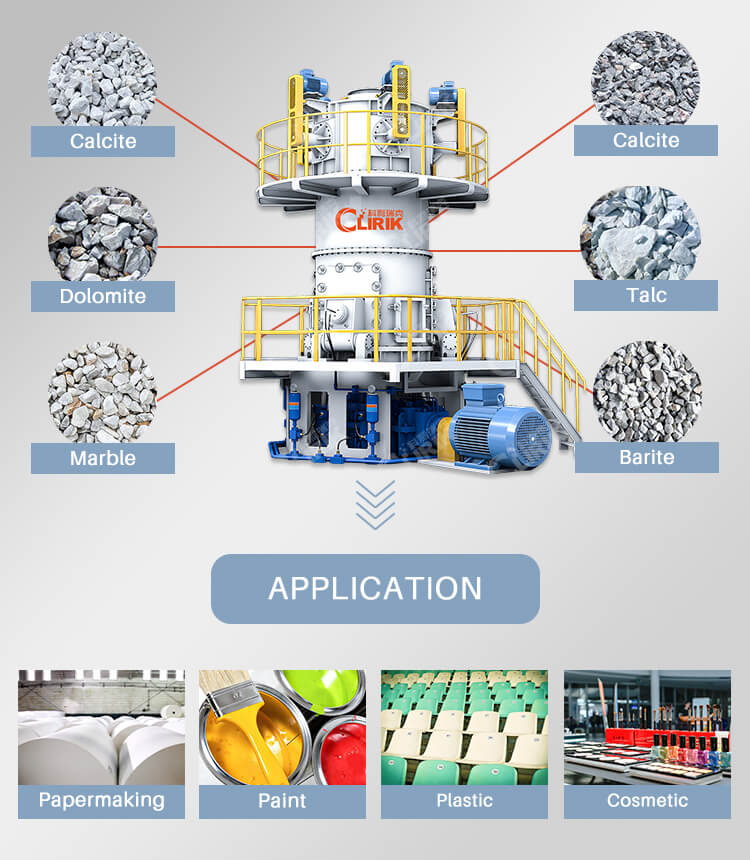 Product Application
Barite powder ultrafine vertical roller mill are suitable for huge capacity producing, widely used in grinding non- flammable and non-explosive materials under 6(the Moh's hardness), such as barite, vermiculite ,calcium carbonate,quartz, feldspar, calcite, talcum, fluorite, iron ore, copper ore quartz, especially for slag, cement clinker, zircon sand, fly ash and carborundum, coal, etc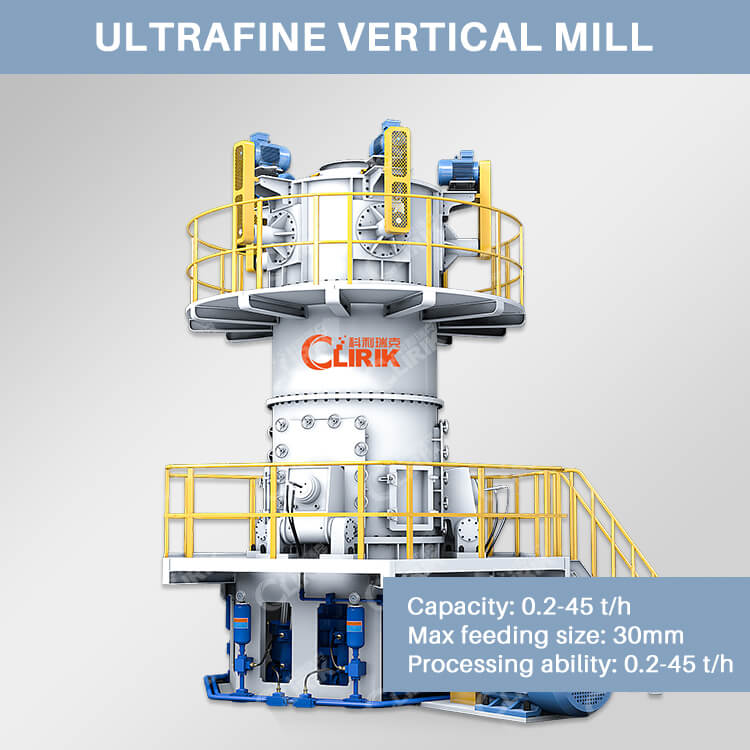 Product  Advantage
High grinding efficiency: save 20~30% power consumption compared with the ball mill.
Strong drying capacity: dry and grind raw materials with moisture content as much as 15%.
Mutifunction: crushing, drying, grinding, separating and conveying.
Low noises and little dust: no direct contact between the grinding rollers and grinding disc, so metallic impact is avoided and its noise is 20~25 decibels lower. ​A Totally closed negative pressure operation has been employed by this vertical grinding mill, so there is little dust during the operation.
Low wear rate and little metallic pollution: its metal wear is only 5~10g/t.

Product Parameter Of Barite powder ultrafine vertical roller mill
Main Configuration and Production
Model
CLUM1425
CLUM1632
CLUM1736
Working Diameters(mm)
1400
1600
1700
Number of rollers(pieces)
3
3
3
Number of classifier(pieces)
5
7
7
Power of classifier(Kw)
5X15
7X15
7X(15~18.5)
Main unit power (Kw)
250
315
355
Blower power(Kw)
200
250
315
Feed size (mm)
<10mm
<10mm
<10mm
Moisture of feeding material
<3%
<3%
<3%
Less than 2μm=34%
output(t/h)
11-14
13-17
15-19
Less than 2μm=46%
output(t/h)
7-8
9-10
11-12
Less than 2μm=60%
output(t/h)
3-4
/
/
Material: based on calcite
Particle size distribution: measured by micro laser diffraction particle size analyzer in British Malvern3000 instruments
Working Principle Of Barite powder ultrafine vertical roller mill
The barite powder ultrafine vertical roller mill disc is driven by motor through reducer. The material falls to grinding disc from the feed opening. The materials are driven to the edge of the disc by the centrifugal force and crushed into fine powders by rollers. Then, the hot air from the nozzle takes the fine powder to a high efficiency classsifer. The qualified powder is taken by the air to the powder collector to be collected, while the unqualified powder is sent back for regrinding.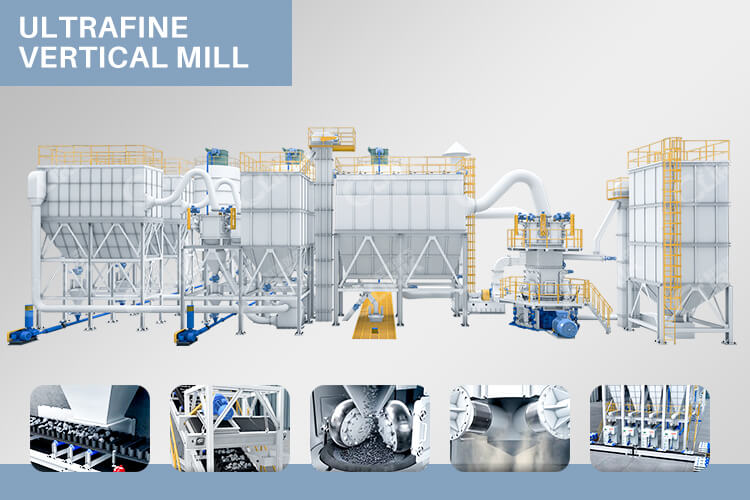 Manufacturer Introduction Of Barite powder ultrafine vertical roller mill
Our company
SHANGHAI CLIRIK MACHINERY CO., LTD located in PUDONG New district of Shanghai china as a professional enterprise, which is specializing in research, manufacture and sales of all kinds of mining equipment. Our company has already formed a full set of modern production line, equipped with intelligent, standardized testing and controlling laboratories, owned a professional team for R&D, production, sales and service.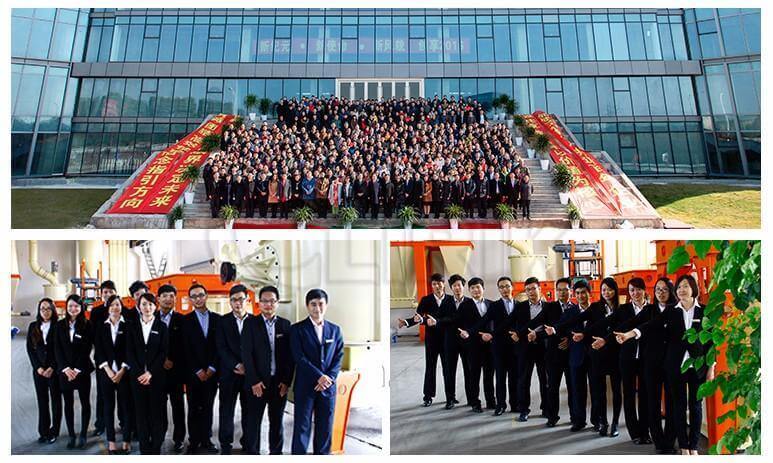 Other Products 
If our CLUM series Barite powder ultrafine vertical roller mill does not meet you need, we have other series barite powder grinding mill for your choice.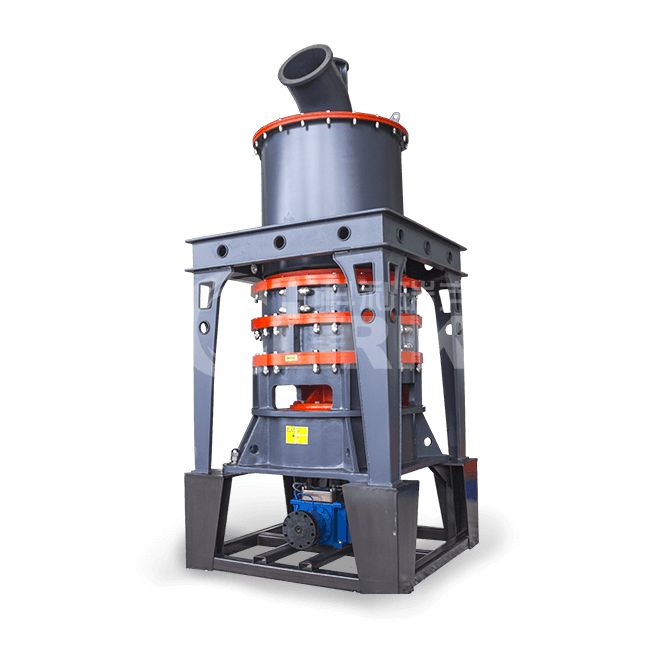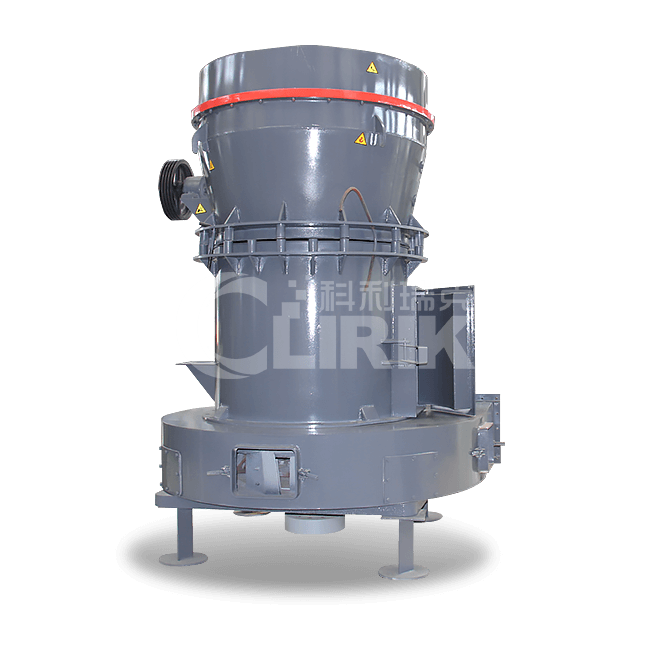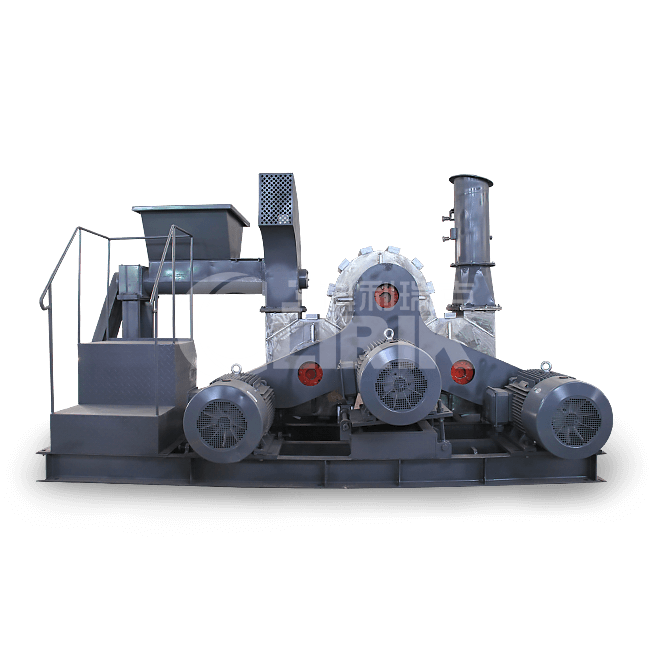 Our Services
The high quality of after-sales service symbolizes our brand and ability. We pursue not only good quality products, but also best after sales service. Your satisfaction is our final purpose.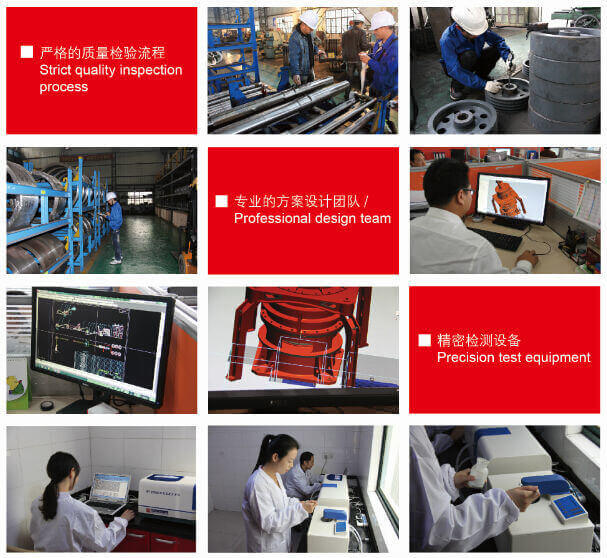 1.One year guarantee for the whole machine except for wear parts.
2.24 hours technical support by email.
3.Calling service.
4.User manual available.
5.Reminding for the service life of the wearing parts.
6.Installation guide for clients from both China and abroad.
7.Maintenance and replacement service.
8.Whole process training and guidance from our technicians.
FAQ
Because there are 3 different kinds of CLUM series powder ultrafine vertical roller mill, so our barite powder ultrafine vertical roller mill unit has different prices, I need to ask you for some details to send you the more suitable quotation:
1.Which kind of material are you going to grind?
Barite;Dolomite; Calcium Carbonate;Limestone;Calcite; Quartz; Basalt; Feldspar ; Gravel; Bentonite; Gypsum; Granite; Coal; Slag; Pebble; Others
2.What's the production capacity you want? How many tons or cubic meters per hour?
> 100 TPH > 50 TPH > 30 TPH > 10 TPH > 1 TPH < 1 TPH 
3.What's the granularity of the final products you need?
in milimeter, micron or mesh
4.What's the max input size of the material?
In inch,centimeter or milimeter