Product Overview Of Air Conveying System
​An air conveying system is designed specifically for close distance and continuous transport. Transporting distances is generally horizontal distance≤ 300m, vertical distance 30m. It is suitable for conveying powder specific gravity ≤1.3, fineness≥60 mesh, moisture content≤5%, under the highest instantaneous temperature≤250℃working conditions, the maximum throughput is 60 t/h.
An air conveying system is with long life, low operation and maintenance costs, small size, easy control, widely used in mining, building materials, coal, chemical and other industries. It also can be used in the nesting conditions for single-point or multi-point requirements.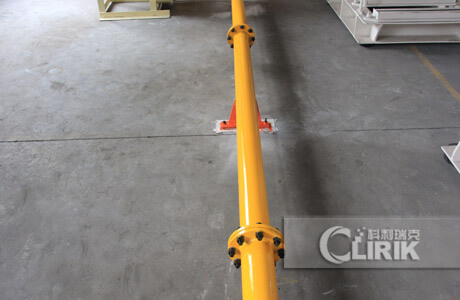 Product Parameter Of Air Conveying System
Model

ST-LXB-0.5

ST-LXB-2

ST-LXB-5

ST-LXB-10

ST-LXB-15

ST-LXB-20

ST-LXB-30

ST-LXB-40

ST-LXB-50

Capacity(t/h)

0.1~0.5

0.5~2

2~5

5~10

10~15

15~20

20~30

30~40

40~50

blast capacity

(m³/min)

1.0~3.0

8.0~12

10~15

12~18

14~23

18~30

20~38

35~50

40~65

Inlet pipe diameter

DN40/

DN50

DN100/

DN125

DN125/

DN150

DN125/

DN150

DN125/

DN150

DN150/

DN175

DN150/

DN200

DN200/

DN250

DN200/

DN300

velocity in pipe (m/s)

13~16

Pressure

(kpa)

≤78

Body material

Cast iron, cast steel, stainless

Motor(kw)

0.5

1.5

2.2

2.2

2.2

3.0

3.0

3.0

4.0

Weight (kg)

650

770

960

1100

1100

1200

1300

1450

1600
Working Principle Of Air Conveying System
​The air delivery system uses the principle of gas-solid flow fluidization, jet technology, combined with differential pressure principle, to finish this working progress. Taking the electric rotary feeder as the feeding device, the material is evenly put into the mixing chamber. At the same time, the blower jet the high-speed air flow of materials into the acceleration chamber, the suspended flow into the conveying pipeline transport to in silos, according to the separation by the feed gas, powder falls under silo gases into the atmosphere, in order to achieve a powder material handling purposes.
Features Of Air Conveying System
Variable arrangement of the pipe makes the production craft process more reasonable.
The system is sealed and leads to few flying dust, it benefits environment protection.
Few movement parts, convenient maintenance, automatic control can be realized easily.​
​The high efficiency of transportation reduces the cost of packing, loading and unloading.​
Make the material avoid being damped, polluted, damaged, and mixed with other materials, the quality of conveying is assured.​
Various operation processes can be realized meanwhile for the conveying, such as mixture, crush, grade, dryness cooling, and dust collection.
Send the material from couple place to one place and from one place to couple place, realize far distance operation
For the material with erratic chemical character, it can adopt inertia gas conveying.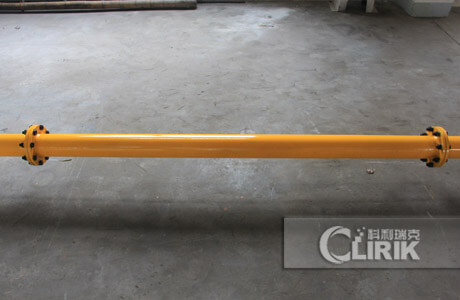 Introduction Manufacturer of Air Conveying System
Our Company
SHANGHAI CLIRIK MACHINERY CO., LTD located in PUDONG New district of Shanghai, China, is a pioneer enterprise, which is specializing in research, manufacture and sales of all kinds of grinding mill, all kinds of crushers from coarse grinding mill, fine grinding mill and ultra fine grinding mill, grinding mill related equipment, such as powder modifying machine, powder packing machine. Powder conveying system, etc. We have devoted ourselves to the grinding field for more than 30 years. We believe only focus can be professional.


Our Certification
With super product, well-deserved reputation and excellent service, Clirik has won lots of certificates and praise from our customers. Depend on this integrity, CLIRIK is always very popular among owners of quarry and mining. Won a number of patent certificates and honorary awards !

Our Service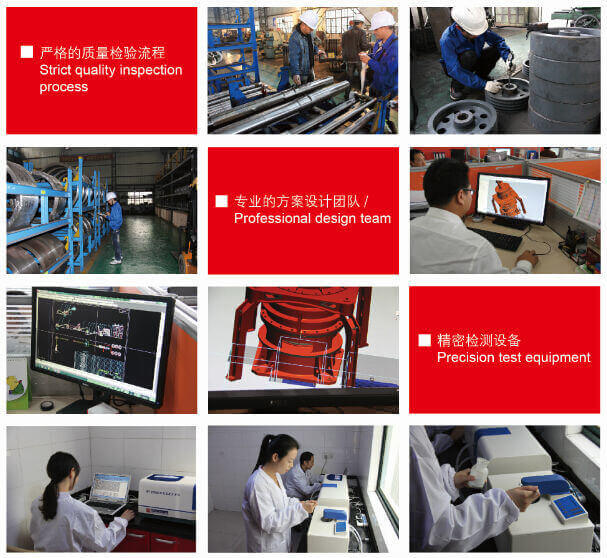 Pre-Sales Service:
1.​ Clirik provides a variety of mining equipment for you to choose from.
2.​ Clirik will recommend suitable production lines and grinding equipment to you according to your site.
3.​ Clirik customizes the logo and color of the grinding equipment according to your company image.
4.​ Clirik provides third party inspection to ensure the quality of your grinding equipment.
After-Sales Service:
1.Clirik provides you with online installation and uses videos.
2.Clirik will provide you with technicians to install and debug the grinding equipment.
3.Clirik trains you the technicians who use and maintain the grinding equipment.
4.Clirik provides you with a one-year warranty and lifetime service for grinding equipment.
Other Product offered
FAQ
Inquiry Service of air conveying system, air transport system, powder conveying system :
Please fill in your needed products and your message and please do not forget to email and/or phone if you like to be contacted. We are a professional machine manufacturer in China with 30 years of experience. Please kindly check the following, in order to select a suitable machine, send you specific technical data, quotation and the solution drawing for you.
1.What is the raw material do you want to convey?
2.What is the capacity per hour do you need?
3.What is the raw material input size?
4.What is the conveying length and height?
We hope you can tell us these details. We will give you the best quotation, technical data and solution drawing ASAP. Thanks. Your satisfaction is our greatest pursuit. We would like to sincerely for your service! We look forward to your inquiry!