Barite Powder Surface Coating Machine
Barite Powder Surface Coating Machine
Product overview of barite powder surface coating machine
Barite powder surface coating machine is widely used in non-metallic mineral filler, plastic, rubber, binder and other modern polymer materials, polymer-based composites, functional materials and coatings and other industries.
Mineral powders after modification, not only can greatly improve the compatibility of inorganic mineral filler and organic polymer, and improve the interface bonding strength and mechanical strength of reinforced material and its comprehensive performance can be greatly improved powder filler filling capacity, reduce production cost, at the same time, some special physical and chemical properties can be assigned to products.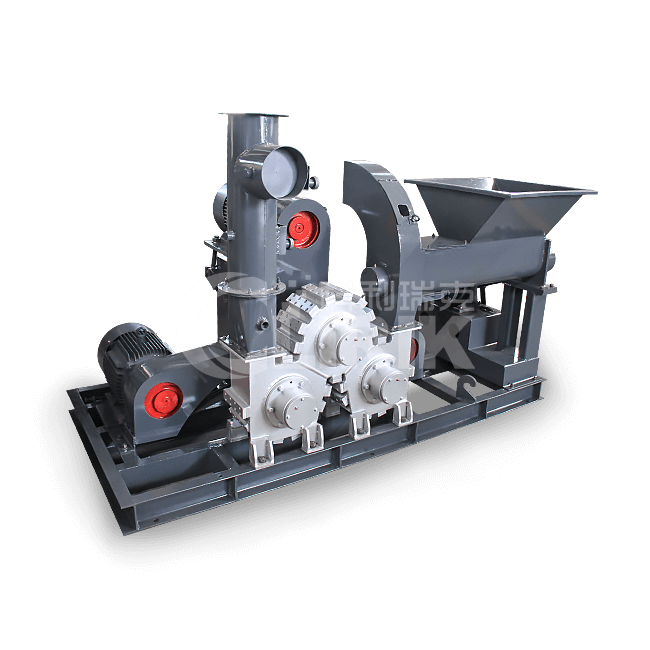 Barite powder surface coating machine
Model : CLG Series
Capacity : 40-7000 kg/h
Max feeding size: Optional
Processing ability: 40-7000 kg/h
Use Range : Heavy / light calcium carbonate, Kaolin, alcum, Wollastonite, Barite, Mica, White carbon black, Zinc oxide, Alumina, Silicon powder, Graphite…
Performance characteristics of barite powder surface coating machine
1. Barite powder surface coating machine can be continuously operated and produced with large processing capacity, which is suitable for industrial production of various scales.
2. The use rate of modified agents is high, the dosage is small, the powder coating rate and activation index are high, and the energy consumption is low.
3. The equipment has both modification and scattering function, suitable for all kinds of fineness of materials, small false specific gravity, bulk density ratio of materials such as SPAR, white carbon black, mica powder, talcum powder and other special modification activation effect.
4. Powder and pharmaceutical high-speed gas-solid phase eddy current mixing operation, high modification efficiency, basically does not destroy the original powder shape.
5. Material negative pressure operation, good sealing, no dust leakage, small pollution, good operating environment, low labor intensity.
6. Hot and cold one machine to complete, no single heating and cooling system, simplified operation.
7. Vertical fluid, non-fluid dosing system, continuous, stable and uniform.
Product parameter of barite powder surface coating machine
| | | | | | | |
| --- | --- | --- | --- | --- | --- | --- |
| Model | Main Power | Blower Power | Speed of Shaft | Capacity | Weight | Overall Dimension |
| CLG-200D | 11 kw | 2.2 kw | 5700 r.p.m | 40-150 kg/h | 1 t | 3200*600*2200 mm |
| CLG-3/300 | 3-18.5 kw | 5.5 kw | 4500 r.p.m | 500-1800 kg/h | 3 t | 5800*1800*5600 mm |
| CLG-3/600 | 3-37 kw | 15-22 kw | 2700 r.p.m | 2000-4000 kg/h | 10 t | 11200*3100*6200 mm |
| CLG-3/900 | 3-75 kw | 45 kw | 2000 r.p.m | 4000-7000 kg/h | 20 t | 21000*3800*6500 mm |
Working principle of barite powder surface coating machine
​The Barite powder surface coating machine main machine is composed of a high speed rotating spindle, stirring rod and impact hammer.
The powder raw material is sent to the atomization chamber above the main machine through the feeding system. In the process of conveying, the powder is heated and dried by the heating device specially designed for the feeding conveyor. At the same time, the solid modified agent is also heated and melted to the liquid state in the special heating container and sent to the atomization chamber through the conveying pipeline.
The atomization chamber is provided with two groups of nozzles, one of which has four nozzles distributed in different positions in the atomization chamber wall. Its role is to blow powder materials sent by the conveying system into a fog. At this point, the raw material and the modified machine form a fog. Due to the two sets of nozzles from different directions of the air flow, it can be fully mixed, that is, into the main engine.
The atomized material in the host machine is subjected to impact, friction, shear and other effects under the high-speed stirring of the stirring rod, so that the powder particles and the modifier can fully contact and mix, and the powder material is fully coated and modified at this time.
Precautions for operation of GLG series powder modification machine
1.​ Before using the barite powder modifier, check whether there is any abnormality in the belt, oil, power supply, air source and motor, etc.
2. Start the machine according to the startup sequence in the operation instructions.
3. During operation, observe whether the machine is abnormal. If it is abnormal, stop the machine for inspection in time.
4. Perform operations according to the shutdown sequence.
5. Keep the workshop clean and tidy, clean up the items not related to the production and put them in the designated position.