Product Overview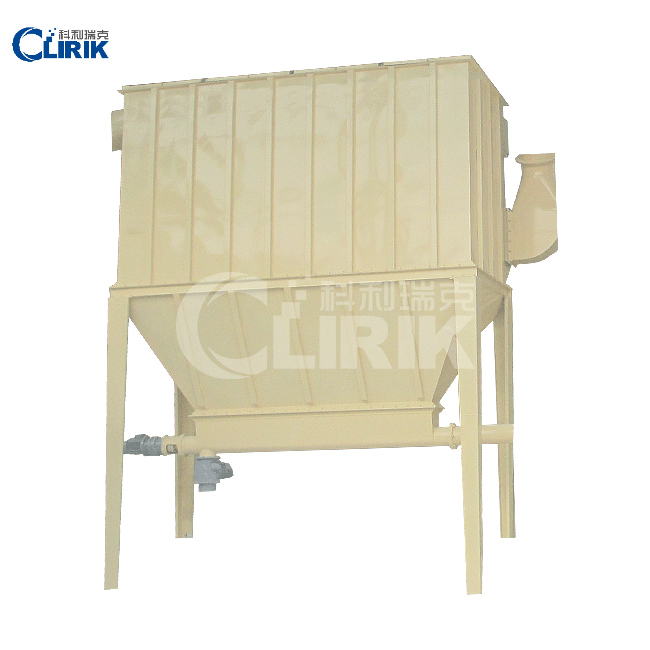 DMC Pulse Bag Filter
Processing ability: 99%-99.5%
Fineness: 99%-99.5%
Max feeding size: 126㎡
Range of application: Various properties dust
Product Parameter
Model

DMC64

DMC72

DMC84

DMC96

DMC108

DMC120

DMC160

Filter Area (㎡)

45

54

63

72

81

90

126

Filter Bag Quantity (PCS)

64

72

84

96

108

120

160

Filter Bag Size (mm)

φ130×2000

Air Volume (m³/h)

5400-10800

6480-12960

7560-12960

8640-17280

9270-19440

10800-21600

11000-21600

Temperature

(Celsius)

<120oC

Device Resistance (Pa)

1200Pa-1500Pa

Dust Collector Efficiency (%)

99%-99.5%

Pulse Pressure (MPa)

2-4m/min

Air Compressed Volume (m³/min)

0.5-0.7

Filter Wind Velocity (m/min)

0.2-0.8

0.25-1

0.3-1.2

0.3-1.3

0.4-1.5

0.4-1.7

0.165-1.7

Electromagnet Pulse Valve Quantity (PCS)

10

12

14

16

18

20

20

Measurement (mm)

1700*1700* 4750

1900*1700* 4750

2400*1550*

4750

2400*1700* 4750

2400*1850*

4750

2400*2000*

4750

3230x2100x4750

Discharge Valve Motor (Power)

0.75KW
Product Introduction
DMC Pulse Bag Filter designed by us on the basis of absorbing many advantages of the same products, adopts advanced pulse blow technology, which enables the machine completely clear the dust, low resistance. The qualified spare parts ensure the high—efficiency of bag filter.
It also has advantages of full automation, high—efficiency, easy maintenance. It is not only suitable for collection of various powders, also can be used for dust purification of various crushing and screening equipment.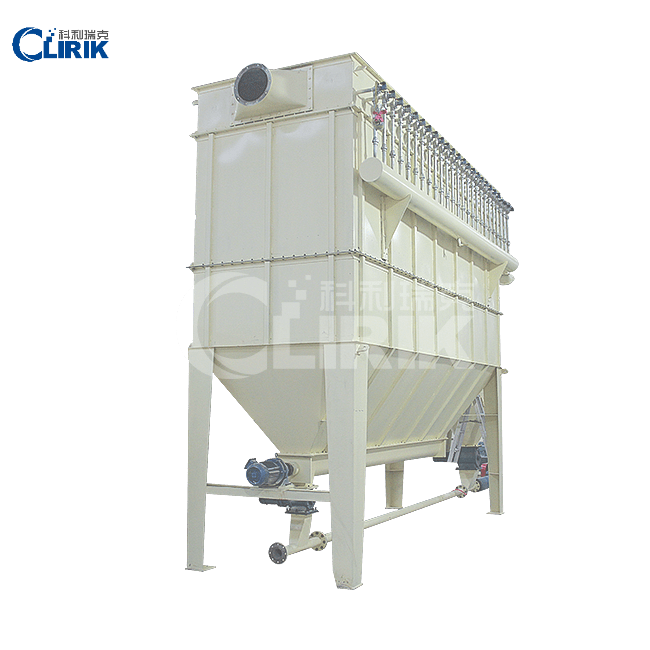 DMC Pulse Bag Filter Features:
◆ High—efficiency. This pulse bag filter can be used to purify dusty gas with particle diameter more than 0.1 m.
◆ Collection efficiency can reach more than 99.5% in general, stable and reliable performance, easy operation.
◆ Strong adaptability. This pulse bag filter can capture various properties of dust, and the collection efficiency isn't affected by dust or resistance properties.
Working Principle
DMC Pulse bag filter mainly consists of upper box, middle box, lower box (hopper), dust cleaning system and discharging system. After the dusty gas get into the upper box, the flow surface suddenly broaden, part of coarse particles fall down into the hopper by gravity, air flow distribution and inertial force. Fine and low-density dust enter dust chamber and cling to the surface of the filter bags. At the same time, PLC controls the startup of pulse valve, compressed air flock into filter bags, which makes filter bags expanded and vibrated, and then the fine powders cling to the surface of filter bags fall down into hopper and discharged on the discharge valve. At last, filtered clean air will be emitted from exhaust pipe.
Product Application
CLUM Ultrafine Vertical Powder Gridning Mill Production Line
HGM Ultrafine Powder Grinding Mill Production Line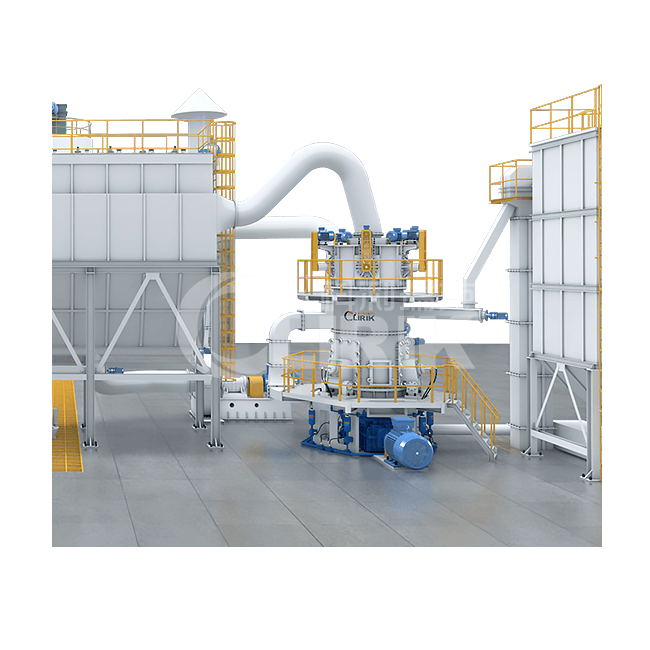 CLUM Ultrafine Vertical Powder Gridning Mill is a non-metal ore grinding equipment with high output, high efficiency and low energy consumption. It is suitable for processing 300-3000 mesh ultrafine powder, with high powder quality, good shape, high whiteness and high purity, especially suitable for processing white high-end powder.
HGM Ultrafine Powder Grinding Mill is a high-efficiency, energy-saving, clean and environmentally friendly superfine powder production equipment. It has the characteristics of small footprint, stable operation, simple operation, convenient maintenance and long service life. It is suitable for processing 150-3000 mesh non-metallic ore powder.
Company Profile
SHANGHAI CLIRIK MACHINERY CO., LTD located in PUDONG New district of Shanghai china as a professional enterprise, which is specializing in research, manufacture and sales of all kinds of mining equipment. Our company has already formed a full set of modern production line, equipped with intelligent,standardized testing and controlling laboratories, owned a professional team for R&D, production, sales and service.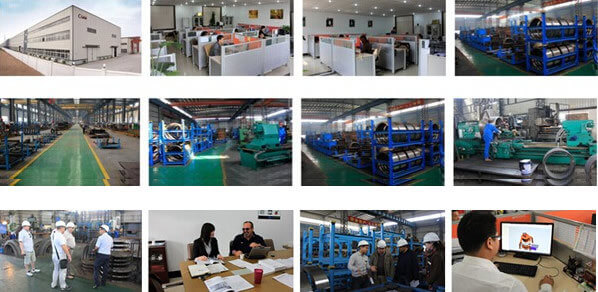 Our Service

1.Clirik will recommend suitable production lines and grinding equipment to you according to your site.

2.Clirik provides third party inspection to ensure the quality of your grinding equipment.

3. Clirik provides you with online installation and use videos.

4. Clirik will provide you with technicians to install and debug the grinding equipment.

5. Clirik trains you the technicians who use and maintain the grinding equipment.

6. Clirik provides you with a one-year warranty and lifetime service for the grinding equipment.
FAQ
1. What delivery methods are available?

FOB, CFR, CIF, EXW, CPT, DDU
2. What payment methods can be provided?

T/T, L/C, Western Union
3.Does it provide after-sale service?

We have after-sale service for all the equipment we sell.
We will give you factory price ,so please leave us an inquiry to know more details  about price, packaging shipping and discount.