Producte Overview Of Cabinet Hammer Crusher
Cabinet Hammer Crusher (square box crusher) is a type of crushing equipment. cabinet hammer crusher is primarily composed of frame, crushing plate, lining plate, plate hammer and other components. It is suitable for mineral materials with compressive strength of 300Mpa and humidity of less than 30%. ​Commonly used in mining, smelting, building materials, highway and chemical industry and many other fields.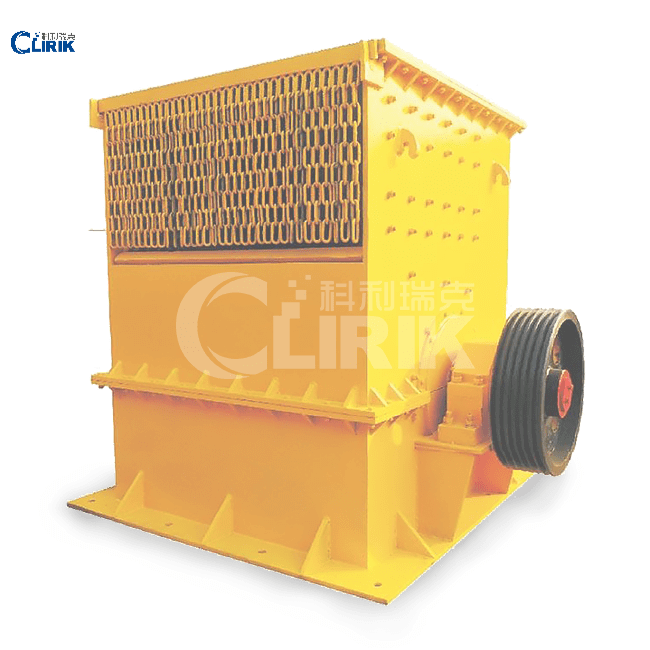 Cabinet Hammer Crusher
Capacity: 30-160t/h
Max feeding size: 800mm
Processing ability: 30-160t/h
Range of application: quartz, feldspar, mica, calcite, gypsum, fluorite, limestone, soil, clay, marble, granite, pebble, coal, slag, iron ore, copper ore, manganeseore, refractory material, glass…
Product Parameter Of Cabinet Hammer Crusher
| | | | | |
| --- | --- | --- | --- | --- |
| Model | PC600 | PC800 | PC1000 | PC1200 |
| Rotor speed(r.p.mm) | 600-800 | 650-750 | 650-750 | 600-750 |
| Max feeding size(mm) | 550 | 780 | 780 | 800 |
| Finished particle size(mm) | ≦50 | ≦50 | ≦50 | ≦50 |
| capacity (t/h) | 30-50 | 40-80 | 50-100 | 100-160 |
| Powder(KW) | 40-55 | 75-90 | 90-110 | 110-132 |
| Weight( kg) | 4200 | 4800 | 6500 | 8300 |
Note: This specification is just referencing, any changes are subject to the products.
Working Principle Of Cabinet Hammer Crusher
Cabinet Hammer Crusher is mainly composed of rack, crushing plate, lining plate, plate hammer and other parts, when replacing parts, only need to open the shell behind the crusher, less wearing parts, strong interchangeability.
Cabinet Hammer Crusher is principally based on motor, through the motor belt pulley, triangle belt and groove wheel to drive the wheel high-speed operation. The material directly enters the high-speed rotating roller from the top of the machine. In the high-speed impact and high-density crushing, after the stones clash with each other, and in the vortex motion formed between the turntable and the casing, they collide with each other, rub, and crush for many times until they are crushed into the required particle size. When the particle size of the crushed material is smaller than the gap between the sieve plates, it will be discharged from the lower part of the machine.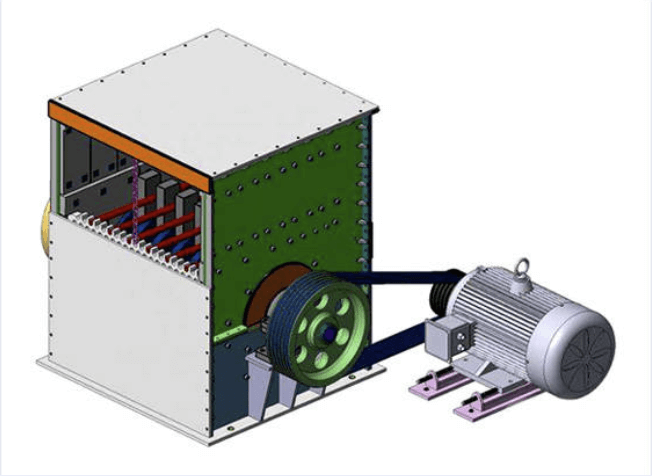 Product Advantage Of Cabinet Hammer Crusher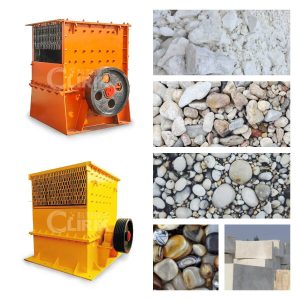 Cabinet Hammer Crusher Feed size is massive, crushing ratio is high, particle size is constant.
​Cabinet Hammer Crusher Flexible size of finished product, high production efficiency.
Cabinet Hammer Crusher Can handle high humidity materials (humidity less than 30%), decrease machine clogging.
The box body is suitable for soft materials, also suitable for hardness (compressive strength 300Mpa) materials.
​Sturdy hammer head, rotary cabinet body, easy maintenance.
6, a coarse, intermediate reduction, simplify the sand making process.
Manufacturer Introduction Of Cabinet Hammer Crusher
Cabinet Hammer Crusher manufacturer Shanghai Clirik Machinery Co., Ltd. is a company specializing in the production of accessories such as Micro powder grinding mill, Raymond mills, crushers, etc.We have strong and professional technical and sale team. Customers' satisfaction is our final and forever pursuing.  Our compay located in PUDONG New district of Shanghai china as a professional enterprise, Our company has already formed a full set of modern production line, equipped with intelligent, standardized testing and controlling laboratories.

Our Certificate
Our company has obtained a number of product patent certificates. The company attaches great importance to independent intellectual property development, independent intellectual property protection, and continuously expands the investment in product new technology research and development, and actively stimulates the innovation consciousness of research and development personnel.

Our workshop
Our workshop adopts a 5S management system for management. The staff of the workshop keep the passageway and worktable clean. The finished product equipment area, operation area and storage area of the workshop are reasonably divided.​ Production site reasonable and effective planning, organization, coordination, control and detection, to achieve high quality, efficient, low consumption, balanced, safe and civilized production. To provide customers with higher quality grinding equipment.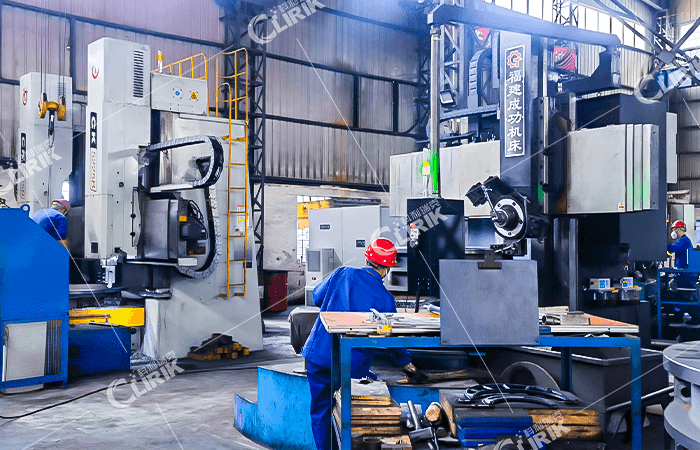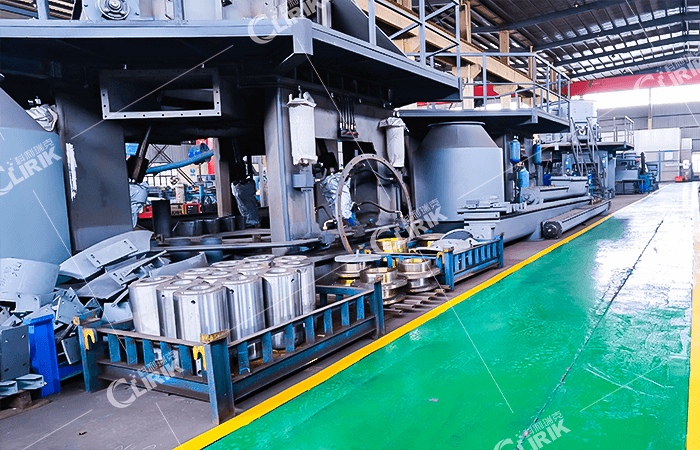 Our after-sales team
We have a after-sales team of more than 100 people, providing on-site survey site and production line design services for new customers. For old customers to provide on-site installation and maintenance of machines, operation and technical personnel training services.

Other Equipment
If our box crusher can't meet your grinding needs, we have other crushing equipment for you to choose, you need to grind ultrafine powder, you can choose our ultrafine powder grinding equipment. We also provide grinding production line related to other auxiliary equipment.
FAQ
1. What is the raw material do you want to process?

2. What is the capacity per hour do you need?

3. What is the raw material input size?

We hope you can tell us these details, we will give you the best quotation, technical data and solution drawing ASAP, thanks. Your satisfaction is our greatest pursuit, we would like to sincerely for your service! We look forward to your inquiry!