Barite Powder Raymond Mill in Thailand
About this case
This Thai friend contacted us through our official website. At first, he didn't know what type of machine he needed for processing.
After communication, we know that this Thai friend needs to produce 300 mesh barite powder, with a daily production capacity of 6-8tph.
In addition, the site and initial investment cost are limited, so we recommend our YGM series barite powder Raymond mill for him.
The machine is vertical structure, covers an area of small, systematic strong. It totally met his need for a small footprint. In addition, Ramon mill also has other grinding equipment does not have the high qualified rate of 99% and other characteristics. It's perfect for clients with limited upfront budgets.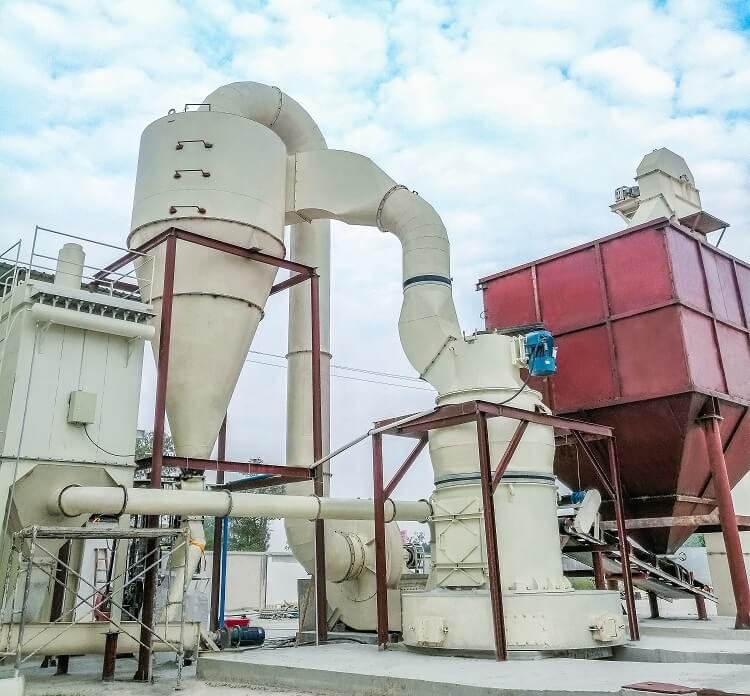 Barite powder Raymond mill advantage
1. Barite powder Raymond mill can deal with other materials like calcium carbonate, barite, dolomite, calcite, limestone, kaolin, bentonite, marble, gypsum, quartz, feldspar, clay, talc, fluorite, clay, white mud, mica, refractory material, glass, total about 1000 kinds of materials.
2. Under the same output, the investment amount is only half of the ball mill, and the floor area is only one third of barite powder Raymond mill.
4. The infrastructure construction cost of the factory is low, the investment is economical, the capital recovery is quick, and the profit is quick.
5.New technology, China's national patent products, with technical innovation to create a three-dimensional structure, small footprint, strong system, from raw material rough processing, transportation, milling, to the final packaging, can become an independent production system barite powder Raymond mill.
6. Special grinding roller and grinding ring structure design, improve grinding efficiency, use cost reduction. The volute adopts the layout of no resistance and the same resistance, which greatly reduces the power and energy loss caused by the system energy consumption.
If you need barite powder Raymond mill, please contact us now.
About of Clirik
SHANGHAI CLIRIK MACHINERY CO., LTD is specialized in the research, development, and production of crushing equipment, grinding equipment, screening equipment and mineral processing equipment.
Our Workshop
Our company adopts 5S to manage the production workshop. When entering the workshop, it is necessary to wear a safety helmet, keep the production table clean, and put the items unrelated to production in the designated position.
Our Technology
Our pursuit of production output at the same time pays more attention to the quality of products. We produce every product through our strict measurement, only meet the production requirements of the product will be sent to your hands.
Our Delivery
We will carefully check the purchased equipment, label the product name for your acceptance, and use packaging bags for packaging, to ensure that after you receive the equipment, the assembly and production will not be affected because of the lack of parts.
Our Installation
We will provide professional engineers to your site for installation, as well as technical training for your operators.If there are other after-sales problems in the later period, we will also have professional personnel to provide after-sales service for you.
For more information please click here to leave us a message and our sales manager will contact you later.
Recommended cases of the same type