HGM series barite ultrafine grinding mill in Turkey
About this case
This Turkey customer needs a grinding mill for making barite powder and the required discharge size is 600mesh. We recommend an HGM series barite ultrafine grinding mill machine to him. It can decrease energy consumption by 30% than other common grinding equipment.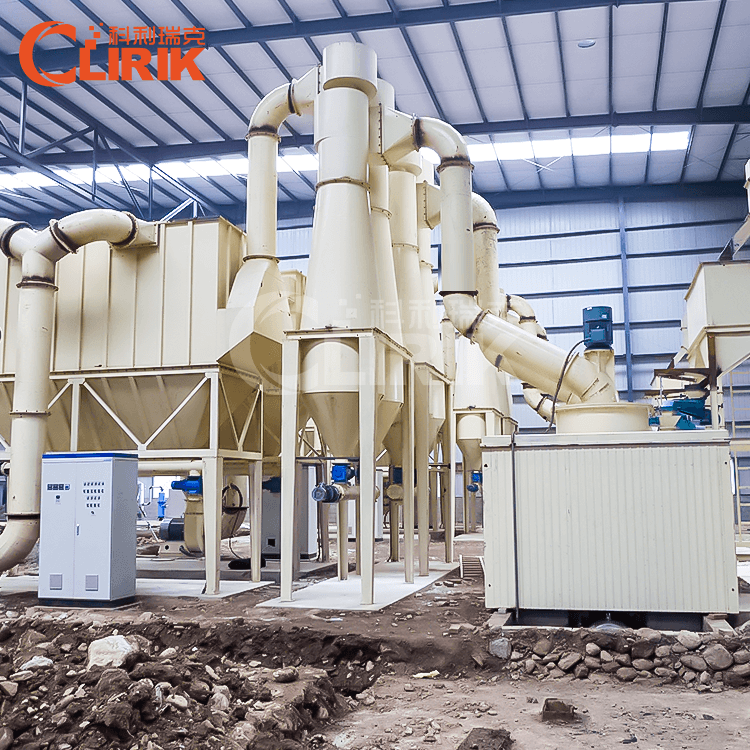 About of HGM series barite ultrafine grinding mill
Barite ultrafine grinding mill applictiaon
In addition to barite, HGM series barite ultra-fine grinding mill can also handle other minerals, such as common minerals: calcium carbonate, limestone, calcite, kaolin, bentonite, marble, gypsum, quartz, feldspar, clay, talc, fluorite, clay, white, mud, mica and so on. There are some uncommon minerals, such as cordierite, skarn, serpentinite, phyllite etc.. If we calculate the quantity of it, the material type can be up to 1000 kinds.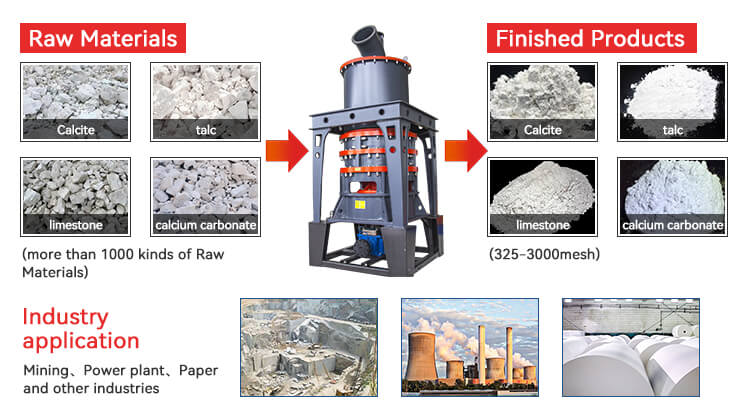 Barite ultrafine grinding mill advantage
High efficiency and low consumption.
Under the condition of the same finished product fineness and motor power, the output is more than 1 times higher than that of jet mill, stirring mill and ball mill, and the energy consumption is 30% lower.
The wearing parts have a long service life.
Grinding rollers and grinding rings are forged with special materials, which greatly improves the durability. Under the condition of the same fineness of materials and finished products, the service life of wearing parts is 2-3 times longer than that of impact crusher and turbo crusher, generally more than 2 years. When processing calcium carbonate and calcite, the service life can reach 2-5 years.
High safety and reliability.
Because there is no rolling bearing and no screw in the grinding chamber, there is no problem that the bearing and its seals are easily damaged, and there is no problem that the screw is easy to loosen and damage the machine.
High product fineness.
Compared with other milling products, talc ultrafine mill has higher fineness, up to 325-2500 mesh (47-5 micron) and the fineness can reach D97≤5μm.
Environmentally friendly cleaning.
The pulse dust collector is used to capture dust, and the muffler is used to reduce noise, which is environmentally friendly and clean.
Advanced intelligent frequency conversion speed control device.
By using this device, the particle size of the powder processed is more uniform, and the adjustment is convenient.
About of Clirik
SHANGHAI CLIRIK MACHINERY CO., LTD is specialized in the research, development, and production of crushing equipment, grinding equipment, screening equipment and mineral processing equipment.
Our Workshop
Our company adopts 5S to manage the production workshop. When entering the workshop, it is necessary to wear a safety helmet, keep the production table clean, and put the items unrelated to production in the designated position.
Our Technology
Our pursuit of production output at the same time pays more attention to the quality of products. We produce every product through our strict measurement, only meet the production requirements of the product will be sent to your hands.
Our Delivery
We will carefully check the purchased equipment, label the product name for your acceptance, and use packaging bags for packaging, to ensure that after you receive the equipment, the assembly and production will not be affected because of the lack of parts.
Our Installation
We will provide professional engineers to your site for installation, as well as technical training for your operators.If there are other after-sales problems in the later period, we will also have professional personnel to provide after-sales service for you.
For more information please click here to leave us a message and our sales manager will contact you later.
Recommended cases of the same type