Industrial dry powder grinder for barite
Two steps in the barite powder making industry: crushing and grinding. Here are the crushers and industrial dry powder grinder used in the production of barite powder.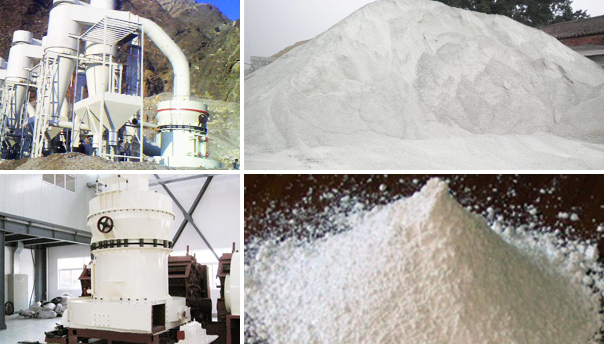 Barite crushing:
Large barite raw materials are evenly and slowly fed into the
jaw crusher
by a vibrating feeder for rough crushing. After rough crushing, the belt crusher is used to convey to the
impact sand maker
or
hydraulic cone crusher
for secondary crushing, and then the crushed barite particles are screened with a vibrating screen to meet the qualified crushed stone particles. After separation, the other large barite will be returned to the secondary crusher, thus forming a closed loop. Barite size can be mixed and classified according to customer needs.
Jaw crusher
is the main crusher used in barite mining, mainly used for rough crushing of barite. Cone crusher is a crusher used in the fine crushing process.
Hydraulic cone crusher
has higher crushing ratio, uniform size, simple structure, simple maintenance and less workload.
When the hydraulic cone crusher works, the motor drives the drive shaft of the equipment through pulleys and V-belts. The drive shaft drives the eccentric sleeve to rotate around the main shaft through the large and small bevel gears. From time to time, away from the mortar wall, the material is continuously crushed and crushed in the crushing cavity formed by the mortar wall and the crushing wall, and the crushed material is discharged from the lower part.

Barite industrial dry powder grinder:
Only the barite particles can be obtained through the above steps. We need to make barite powder, and we need a mill production line. Typical mills are ball mills and Raymond mills. The vertical mill produced by Clirik Company has the characteristics of less comprehensive investment, short grinding time, less iron, and automatic production, which is very suitable for the grinding of barite.
MTM series vertical mill
is developed on the basis of Raymond mill. Compared with the Raymond mill, the feed size of the MTM series vertical mill is 0-70mm; the production capacity is 5-25 tons / hour; suitable materials: limestone, calcite, dolomite, petroleum coke, gypsum, Barite, marble, talc, coal powder, etc .; the size of the powder can be adjusted within the range of 80 to 325 mesh.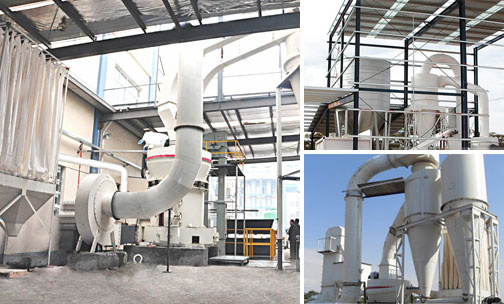 MTM series vertical mill
Shanghai Clirik Machinery Co.,Ltd. is one of the professional mining use machines manufacturers in China. R & D several stone powder grinding mills by ourselves.
HGM micro powder grinding mill for 300-2500 mesh minerals powder grinding;
CLUM vertical roller mill for 300-1250 mesh powder grinding;
YGM / MTM Raymond mill for 50-450 mesh stone powder making.
Any needs welcome to contact us freely:
+8613917147829 (WhatsApp and WeChat available)