Barite powder grinding machine-Raymond roller mill
Barite powder grinding mill-Raymond roller mill is mainly used for grinding of mineral materials such as metallurgy, building materials, chemicals, mining, etc., grinding barite, quartz, feldspar, calcite, talc, barite, fluorite, rare earth, marble, ceramic, aluminum Bauxite, manganese ore, iron ore, copper ore, phosphate rock, iron oxide red, zircon sand, slag, water slag, cement clinker, activated carbon, dolomite, granite, garnet, iron oxide yellow, bean cake, fertilizer , compound fertilizer, fly ash, bituminous coal, coking coal, lignite, Lingmei sand, chrome oxide green, gold mine, red mud, clay, kaolin, coke, coal gangue, china clay, kyanite, fluorspar, bentonite, medical stone Rhyolite, pyrophyllite, shale, zirconia, green shale, shale, basalt, gypsum, graphite, silicon carbide, insulation, materials, etc. Mohs hardness below 6 and humidity 6% Processing of burning explosive mineral products.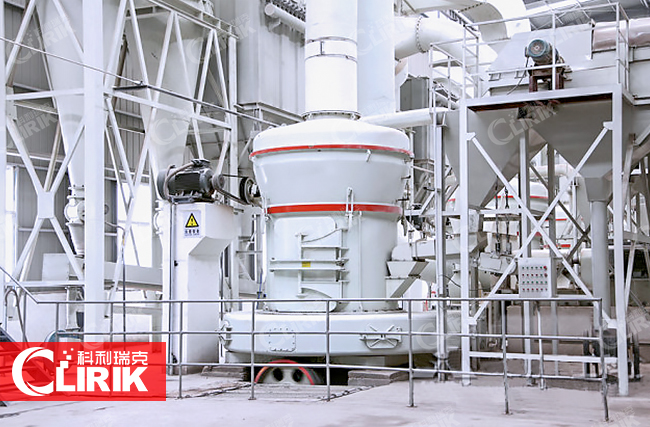 Applications: Barite grinding, calcium carbonate crushing, gypsum powder processing, power plant desulfurization, non-metallic mineral milling, coal powder preparation, etc.
Materials: Barite, quartz, feldspar, calcite, talc, barite, fluorite, rare earth, marble, etc.
Case: Southern non-metallic ore processing, limestone desulfurization in Shijiazhuang Thermal Power Plant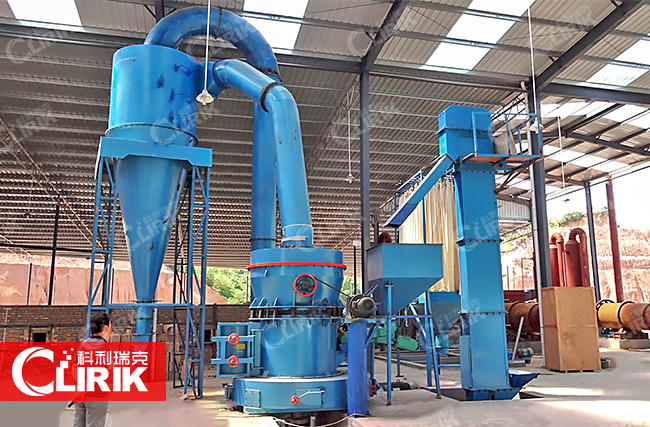 Barite Raymond mill work principle:
In the barite Raymond mill, a Raymond spring with a pressure of 1000-500 kg is fastened on the roller hanger. After starting work, the grinding roller rotates around the main shaft, and under the tension of the Raymond spring and the centrifugal force, it is close to the grinding ring, and its rolling pressure is 20% higher than that of the barite Raymond mill under the same dynamic condition, so the output is greatly improved. .
When the material to be ground enters the grinding chamber, it is shoveled by the blade and sent to the grinding roller and the grinding ring for rolling. The powder after rolling is brought into the analysis machine along with the circulating wind of the blower, and the qualified fine powder enters the cyclone with the airflow. The powder is the finished product, and the large particles are re-grinded behind. The circulating air is returned to the blower and the above process is repeated, and the residual air is purified by the bag filter.
When the grinding roller and the grinding ring reach a certain degree of wear, adjust the length of the Raymond spring to maintain a constant rolling pressure between the grinding roller and the grinding ring, thereby ensuring stable yield and fineness.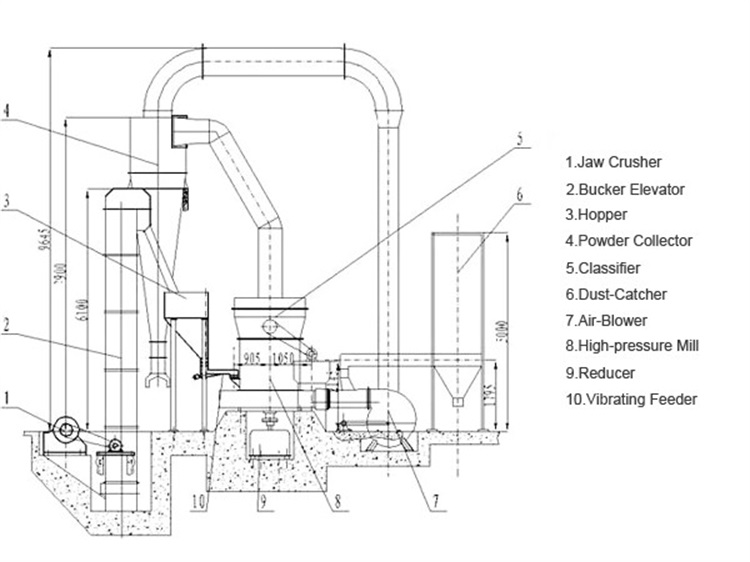 Shanghai Clirik Machinery provide barite powder making machines for 20- 3000 mesh barite powder making,such as ball mill,Raymond mill, HGM micro powder grinding mill, CLUM vertical roller mill and so on. Welcome to contact us to get the quotation.