Barite fine powder grinder 300 mesh

The barite processing process includes four steps: crushing, lifting, grinding and packaging.
To process 300 mesh barite powder. Which type of fine powder grinders is more suitable? When the customer inquired about this issue, they ignored one point, which was the output. The output and fineness of the Raymond mill can complement each other. The fineness controls the output, and the output determines the size of the mill model.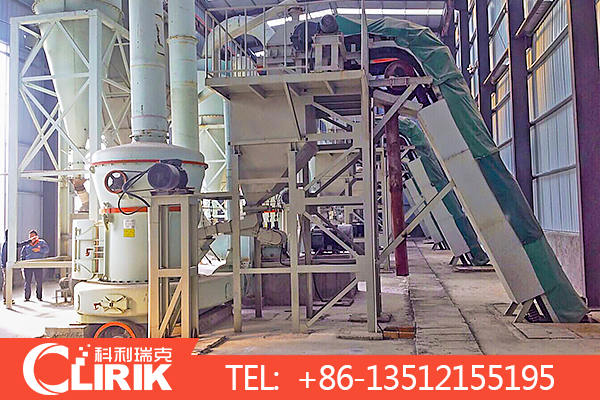 Barite fine powder grinder 300 mesh

Status of Global Barite Resources
Global barite resources are abundant, and their distribution is relatively concentrated. Global barite resources are concentrated only in a few countries such as China, Kazakhstan, Turkey, India, Iran, and the United States. According to statistics, China, Kazakhstan, Turkey, India, and Iran have rich barite resources, and the combined reserves of the five countries account for 73% of the world's total.

Usage of Barite
Barite is widely used in the drilling industry (rigs), medical industry, rubber and plastics, pulp and paper, paints and coatings, and cosmetics, among which the drilling industry (rig) is the largest consumer area.

300 Mesh Fine Powder Grinder for Barite Powder Making
R-type Raymond mill
wind speed air flow is circulating in the fan-grinding shell-cyclone separator-fan, so the centrifugal crusher has less dust, the operation workshop is clean, and the environment is pollution-free. Processing barite powder requires a fineness of 300 mesh. Based on the output, the YGM7815 type can reach 1000-3000kg / h, the YGM8314 series can reach 1200-4600kg / h, and the larger 4R series (YGM9517 Raymond Machine), the output can reach 5600kg. As for the large 5R and 6R series, the output is more than 10 to 20 tons per hour.
The 300 mesh barite grinder operation can be completed by Raymond machine, and it can also be combined with crusher, elevator, electromagnetic vibration feeder, Raymond mill, powder packaging machine and electric control cabinet to form an automatic milling Production line, Shanghai Clirik Machinery Co., Ltd provides you with a complete set of barite processing equipment, high quality and low price, installation and commissioning services, and one year warranty.
Shanghai Clirik Machinery Co., Ltd
is specialized in the production and processing of Raymond mill, superfine mill, mine mill, accessories, stone line and other equipment. Welcome to purchase by our company Various shredders and mills produced by Shanghai Clirik Machinery Co., Ltd. Welcome to our company for consultation and consultation.
Hotline: + 86-13917147829 (WhatsApp and WeChat available)