Subsequent Maintenance of Barite Grinding Mill
As we all know, barite grinding mill is one of common mining equipment, which can be used in many areas. Clirik will share the subsequent maintenance of barite grinding mill with you.
First. After the normal operation of the barite grinding mill, it is necessary to observe the provisions of adding water, mine and steel balls, prohibit an overload operation, idle time is not more than 15 minutes, so as not to break the line.
Second. In the operation of the cylinder should pay attention to check if the barite grinding mill is leak pulp, carefully observe the current, voltage, feed, water supply. Every half an hour to check the motor and the spindle temperature which should be lower than 60°С, to find the problem in time.
Thirdly. During the operation of barite grinding mill you should pay attention to observe if the hollow shaft, the oil ring is rotating with oil, hollow shaft temperature is normal, if the hollow shaft heat, close to burning tile, it should immediately take forced cooling measures, without immediate stopping, so as not to cause "axle". At the same time pay attention to check the lubricating parts, temperature of oil, with regular fuel.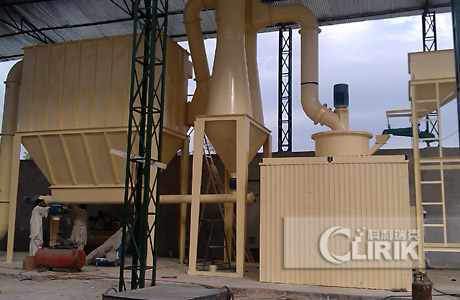 Fourth. The barite grinding mill should be stopped after feeding, after the treatment of concentration within the stand, stop the water supply.
Finally. In the absence of notification of power outages, you should first pull down the knife, press the stop button to stop the mine, water supply. After the shutdown, clean up barite grinding mill and environmental health, to ensure civilized production.
If you want to know more details about our barite grinding mill. You can leave your message on our website, and our technical staff would contact you as soon as possible.