What Should We Do If the Barite Grinding Mill is Set a Long Time
In recent days, we have a long holiday during the "Chinese Spring Festival". So I have think about a topic. So this article is about the maintenance work of barite grinding mill, if our grinding mill has no work for a long term.
First. take good care of for the grinding mill
There is a long time in our holiday, so the barite grinding mill will cutoff a long time too, to make the grinding mill could start more smoothly next year. The repair, replacement, cleaning, maintenance and other steps of the parts should be carried out in an orderly manner. After we return from holiday, the grinding mill will do better work for us.
Second. place the barite grinding mill into a suitable space
As for the usual methods of barite grinding mill, there are lots of users will take a powder production line model. Therefore, the floor space is large. If in winter, it's the coldest season in the year. So no matter how large the production line is, the grinding mill must be set in a dry indoor environment generally.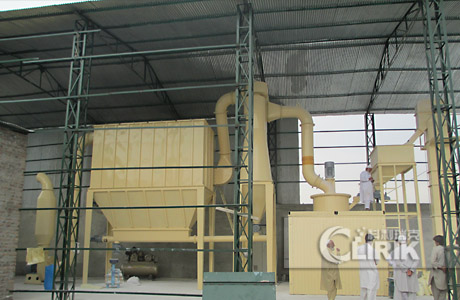 Finally. the storage of engine
Engine is the source of all the power in barite grinding mill. First of all, dump all the water in the engine, and then replace parts after the oil parts were cleaned up.
Clirik believes that if you can take good care of your barite grinding mill. The grinding mill must back to you a high efficiency.