How to Choose A Barite Grinding Mill
Barite grinding mill is one of the grinding equipments, in the mining industry. so if we want to choose one good quality barite grinding mill, what should we pay attention to?
First, the grinding materials status , The status of materials is referring to the material humidity and temperature. Barite grinding mill is different from the wet grinding mill, in the processing, if the water content of the materials more than 3%, the capacity of the grinding mill will decrease drastically, especially when we are using the dry type grinding mill. If you want to grind the wet materials in a dry grinding mill, the materials must be dried before we turn on the barite grinding mill, so that the water content must be less than 1%.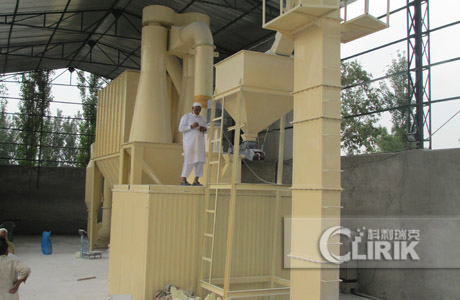 Second, the granularity of materials, because there are some difference between barite grinding mill and crusher, so the feed size of the materials could also affect the finish product. So before we use the barite grinding mill, we should crush the materials in a suitable size, so that we can reduce too much wear and tear of the grinding mill. Therefore, if we want to have less energy consumption in the grinding stage, it's a good choice to crush more before we use the grinding mill as much as possible.
So if you want to have a barite grinding mill which have a long term service life, it's necessary to obey these two rules. Shanghai Clirik Machineryis a professional manufacturer of grindiong mill, if you want to know more about our products, you can leave your message on our website, our technical engineers wilol contact you as soon as possible.