The Reasons of Choosing Barite Grinding Machine
With the development of social technological level, the milling industry has always been innovated constantly. As a common material, barite is widely used in many areas, so, for many enterprises its very important to choose a good barite grinding machine. Barite grinding machine is mainly used in crushing and grinding in metallurgy, building materials, chemicals, mining and other mineral materials.
After the use of customers at home and abroad, they prove that the barite grinding machine have many advantages, such as: with superior performance, stable quality, simple operation, easy maintenance and so on, so the barite grinding machine is a ideal equipment of barite powder processing.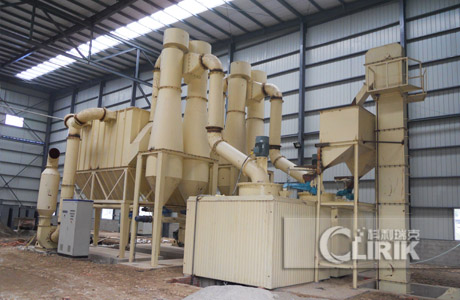 At the same time, the barite grinding machine also have many technical advantages. First compare with the other super fine grinding mill, the output of barite grinding machine will be more large, even can more than 40% higher than other. Secondly, the service life of the barite grinding machine will more longer than other mining equipment, this is because the vulnerable part of barite grinding machine is made from high quality material.
Shanghai Clirik Machinery Co., Ltd. is a professional manufacturer of milling equipment, to supply the best service for more customers. More information about our barite grinding machine, please contact us.