The Method to Solve the Powder Pollution in Milling Processing Line
In a milling processing line, both ore broken link and grinding link, there always appear different degree environment pollution problems. In recent years, more and more country notice this problem, but how to solve powder pollution problems in a milling processing line? I will tell you later.
First of all, we should know the grinding mill which different manufacturers produce will have difference, so we should choose the machine that made by large manufacturers.
And then, we should choose the grinding mill of which the whole system is closed. So that we can ensure the powder does not leak in the process. Choose this machine not only does not cause environmental pollution, but also could ensure our yield.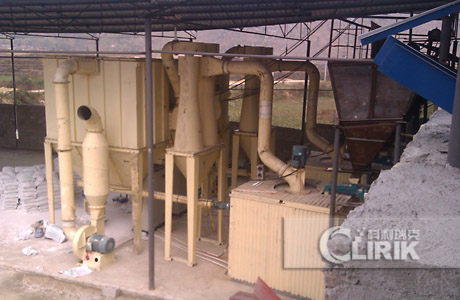 Finally, watering in the surrounding of the grinding mill when it is working. But we must be careful that it does not affect the production, and control the amount of water.
Shanghai Clirik Machinery Co. Ltd. is a professional company which is engaged in R & D, manufacturing and sales of grinding mill. Our aim is providing top quality service and grinding mills for our domestic and foreign customers. More about our products, please leave your message or contact us.