How to Grind Barite to Get High Quality Powder
Barite powder mill is an important equipment which used in barite production. But in the whole barite powder production process, barite powder mill is just a part. And the other major aspects also include: crushing, promotion, analysis and dust. Today I will tell you about how to turn large stone into micro powder by using a whole barite milling processing line.
First, we will add the large materials into crusher, after crushed ,we will use the elevator through the material into the barite powder mill. Under the principle of barite powder mill, the small stones is polished and become powder finally. After these processes, the powder will into the analysis machine by small elevator and be analyzed. The suitable fineness bairte powder will be transported to the dust collector, to the final step of the purification, but not meet the fineness of the powder will into the barite powder mill to be grinded again.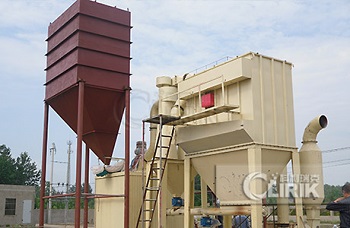 This is the process of entire production line, maybe its very simple to understand, but its a little really difficult for the real operation. Shanghai Clirik Machinery CO.Ltd is a professional mill equipment production company, if you want to know more, you can contact us or leave you messages on our website, we will answer your question soon. .