Barite Powder Production Process, Barite Mill
Barite Powder
Barite resources in China is abundant, it's distributed in 21 provinces (regions). And the total mineral reserves are 360 million tons, ranking first in the world. Barite is non-renewable resource, is one of China's export advantage mineral products, widely used as weighting agent of oil and gas drilling mud, and its consumption of barium chemicals, fillers and other areas are growing year by year.
Barite Powder Production Process
Equipments which are needed in Barite Powder Production Process are: Hammer crusher, bucket elevator, storage hopper, vibrating feeder, Barite Mill host, inverter classifier, double cyclone powder collector, pulse dust removal system, high pressure blower, air compressor, electrical control system.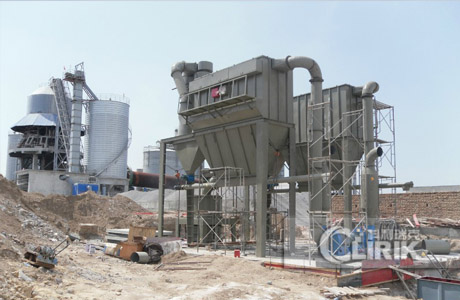 Characteristics of Barite Mill
1.Fineness of Barite Mill is high to 3000mesh.
2.low investment costs
3.At the same product fineness and power dissipation, yield of Barite Mill is 45% higher than jet mill and stirred mill.
4.safe and reliable operation of the grinding chamber
5.wearing parts have long life, because all wearing parts are made of high quality wear-resistant materials at home and abroad.
About work process of Barite Powder Production Process, Barite Mill, please click it on Barite Mill.