Capacity of 800mesh Barite Powder Making Machine
Barite powder, also called barium sulfate and used as weighting agent of oil and gas drilling mud, screener of X-ray in medical, atomic energy industry, vehicle braking materials, packaging tape, high-grade paint, gravitational radiation Hospital wall and other industries. And it also can ued to produce lithopone.

Shanghai Clirik Machinery have many Barite Powder Making Machines, such as Raymond mill, high pressure mill, vertical rolling mill, micro powder mill, and so on.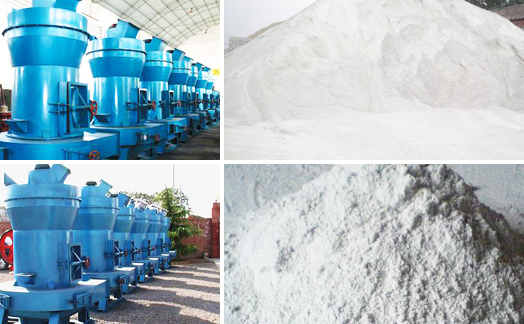 Discharge size of our Barite Powder Making Machine is between 0-3000mesh to be adjusted. And capacity of it is 0.5-200t/h. If you want to produce 800mesh Barite Powder, HGM micro powder mill is your best choice, and Discharge size is 30-3000mesh. There are five kinds of HGM micro powder mill: HGM80, HGM90, HGM100, HGM1680L. Welcome to your inquiry!