Barite Ultrafine Grinder is the Best Choice for Processing Barite
Barite Ultrafine Grinder is the Best Choice for Processing Barite. After grinded by Barite Ultrafine Grinder, barite can be widely used in the following industries:
Barite powder can be used as drilling mud weighting agent. When drilling of oil wells, gas wells, specific gravity of drilling mud and clay is about 25, and specific gravity of water is 1. An effective measure to increase the proportion of mud is adding barite powder to the mud. Fineness of barite used to drilling mud is general 325 mesh or more. If barite fineness is not enough, it is prone to sedimentation.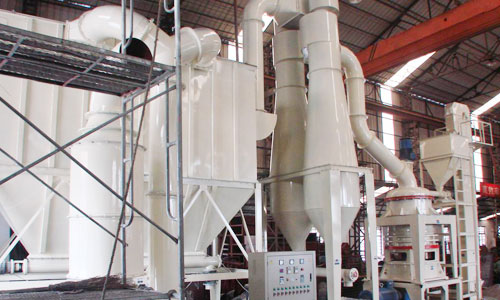 For barite powder processing, Barite Ultrafine Grinder is the ideal equipment. Because basic operating range of Barite Ultrafine Grinder is 30-3000 mesh, thus fully meet the requirements of the specification of barite powder. Because barite is soft, as well as limestone, the wear of Barite Ultrafine Grinder is much less. Much less iron than the relatively hard abrasive grinding material produced, so there is no significant impact on barite powder whiteness.

Barite Ultrafine Grinder has been applied in barite powder industry in Hunan, Guizhou, Guangxi, and other countries, such as India, Thailand, Pakistan, Indonesia, etc. And the market reflection is very good, so we increase the promotion of the barite powder processing. And we have have the confidence to do the most professional Barite Ultrafine Grinder.
If you want to know the price and other info about Barite Ultrafine Grinder, please connect with me!