Indonesian Customers Come to Visit Barite Grinding Mill
Today, two customers came from Indonesia come to inspect our Barite Grinding Mill. As expert of Barite Grinding Mill, Shanghai Clirik warmly welcomed customers from afar. The two people is mainly responsible for the operation of the project in charge of Barite powder in Indonesia. This time is to examine our company's largest Barite Grinding Mill- HGM125 Barite Grinding Mill. The fineness of the kind of Barite grinding mill is 300-3000 mesh, which can meet most customer requirements for carbon black powder processing. At the same time my company's Barite fineness of Barite Grinding Mill is high, and through rate is up to D97. In addition, as the Barite Grinding line is with a sealed design, the entire production line is without any dust generated, will not pollute the environment, and not harm the human body.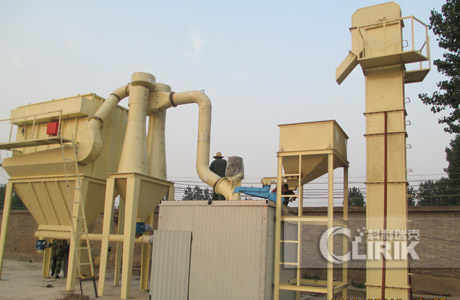 Because barite is difficult to deal with, there is no domestic manufacturer of Barite Grinding Mill to fully meet the needs of large customers. My company's Barite Grinding Mill is the largest one. It was the favorite from being into the market, especially customers in the Middle East, Asian and the Africa. Barite Grinding Mill appears to approve hard power of China.

Customer's barite powder Introduction: barite processing fineness: 200-600 mesh. Production capacity is expected to 4 tons per hour. Customers choose our HGM-type Barite Grinding Mill. Our Barite Grinding Mill inherits equipment advantage of Clirik, which is environmentally friendly and efficient milling equipment. The series of Barite Grinding Mills has the characteristics of high efficiency, low energy consumption, environmental, so they are recognized by customers.