Barite Grinder has Incomparable Technical Advantages
In these years, renovation achievements in stone processing equipment is significant, but the research and development conditions did not change much. Since relied on the introduction of technology for a long time, experience of Stone machinery's innovation and personnel training seriously lags behind. Therefore, in this tight market environment, we must be based on the industry advantage, keeping up national call. And drive up the stone machinery which is closely related to mining machinery to promote the rapid development and progress of the two sectors.

Barite high pressure Grinder is researched by our technology experts on the basis of years of mining industrial. It builds on the fineness technology of advanced classification technology from Germany and Japan. Barite high pressure Grinder solves the problem of the high cost of jet mill and the classification difficulties of ultra-fine powder. Production and energy consumption are up to national standards, ranking the international advanced level, which is liked by industry users.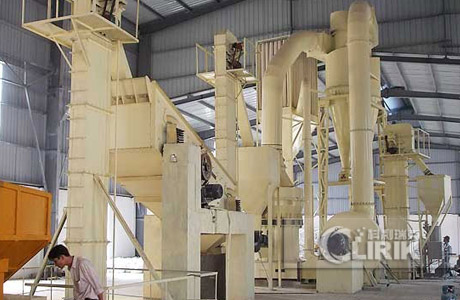 Among them, the concern is that Barite Grinder has incomparable technical advantages:
1. The new grinding system of Barite Grinder. The new technology of Barite Grinder uses a new vertical pendulum roller device. Roller and grinding ring of Barite Grinder is always in equilibrium during the grinding process, which forms a uniform line contact grinding zone. The size of roller and grinding ring of Barite Grinder has been changed from 160mm to 200mm, which increase the degree of grinding.
2. Grader of Barite Grinder is mandatory turbine classifier. This makes the finished product size range of Barite Grinder extends from the original 80-325 mesh to 80-800 mesh range.
3. Wind transport and product collection system of Barite Grinder are updated to the negative pressure and secondary high efficiency dust collector, which makes the finished product collected more thoroughly.

The vibration of Barite Grinder is very small, and it has low noise, smooth mechanical operation, reliable performance. In addition, Barite Grinder has features of high-efficiency and energy saving. And it has a larger capacity in the unit time. Compared with the R-tilting Mill, production of Barite Grinder is increased by 40%. In per unit time, Barite Grinder saves more than 30% cost of power consumption. Barite Grinder is the real energy-efficient mill product.