Which Kind of Barite Grinding Plant We Need To Produce Finished Product of 750mesh
Hi, dear customers. Our theme is how to choose barite grinding plant today. It is because many customers have asked our customer service staff that, if I need finished size of 400 mesh, 500 mesh, 600 mesh and so on, please recommend an appropriate type of barite grinding plant to me. So I write this article here, hoping our customers know more about choosing barite grinding plant after reading it. It's also my wish.

As we know, barite is the most common mineral, which has a vitreous luster and a color of gray, light yellow and light red. It's a kind of mixture, and its Moh's hardness is 3-3.5. When choosing barite grinding plant, we need to consider the hardness, viscosity, particle size of the materials, as well as the requirements of customers', such as finished size and the capacity. If you need a finished size of 750 mesh, our proposal is HGM barite grinding plant.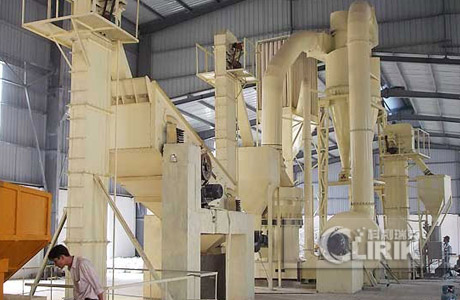 HGM barite grinding plant is a new type of grinding mill by the experts of Shanghai Clirik Machinery. Our experts made a strict and extensive market research, summed up demands of many customers at home and abroad, and based on our company's original patented product- TGM super pressure trapezium mill. The output size of HGM barite grinding plant is between 30 to 3000 mesh, which can meets all customers' requirements. In addition, HGM barite grinding plant, having features of high efficiency, energy saving, safe operation, and long service life of wearing parts, is the best choice of deal with barite.

We are Shanghai Clirik Machinery, looing forward to your connecting with us. Our address is beautiful Shanghai. Welcome to visit Shanghai, and welcome to buy our HGM barite grinding plant!