Customer Visit: Indian Customers Came to Visit Our Barite Grinding Mill
May is one of the busiest month for mining machinery industry, which means receiving more customers for Shanghai Clirik Machinery. You see, India customers came to our company on 14th May to visit our barite grinding mill. His material is barite of a few centimeters, and he required that the particle size of 500 mesh, pass rate is 98%, and the capacity of the barite grinding mill is 200T/H. According to theses acquirements, our technical staff made a detailed solution, including barite grinding mill's components and staffing details. At last, recommend customers choose our company HGM90 barite grinding mill.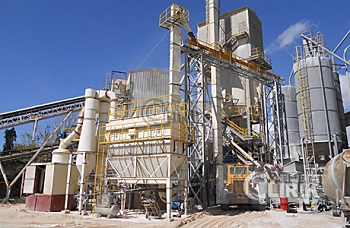 The customers came to visit our factory mainly to learn some professional technical problems about barite grinding mill, as to which our technical staff made explanations for customers, and took appropriately reasonable proposals of the customer. Based on these complex requirements, technical staff improved the project plan and finalized a set of barite grinding mill which complied with the requirements of equipment operation and customers' actual production line solutions. After a full morning of discussion, they reached an agreement with customers ultimately.

Customers were very satisfied in our enthusiastic attitude and professional services, as well as our barite grinding mill. Then they signed a contract with us. In addition, so as not to delay the customer's important project, head of our workshop is sure that they will deliver goods ensuring the quality and timely.
After a short break, we sent customers to the airport to catch the journey home. I wish him every success!

If you want to know more information or have any questions, please do not hesitate to contact us. Phone: 0086-21-20236178 008613917147829 E-mail: sales@clirik.com