How to configure the barite grinding mill production line?
The barite grinding mill production line is a general term for the milling of mineral resources, including non-flammable and explosive materials with limestone, calcite, carbon black, silicon carbide, barite, talc, mica, marble and other Mohs hardness ≤6. A fine powder processing line for brittle materials. Through the configuration of the production line, we will create a good production environment for our customers, and let our customers have a satisfied, reliable, high-energy ore mill production line.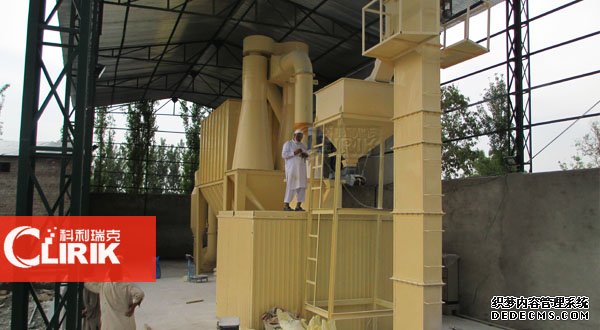 The production line of barite mill is made up of crusher, bucket elevator, vibrating feeder, mill main machine, analysis machine, etc. The mill production line can be equipped with superfine grinding according to different needs of users. Machines, vertical mills, micro-grinding, etc., are mainly suitable for non-flammable and explosive materials with Mohs hardness not exceeding 6 and humidity below 6%. Widely used in mining, power, building materials, metallurgy, highways and other industries.

The operation process of the barite mill production line is that after the material is smashed, it is sent to the storage bin by the bucket elevator, and the material is evenly sent to the host through the feeder for grinding, grinding and grinding in the blower. Under the action, the sounding machine is sorted, and then sorted and sent to the storage bin, which is the finished product; the finished product can reach 300-3000 mesh according to the choice of the host.

A set of barite mill production lines not only requires efficient production efficiency, but also requires protection of the environment. Therefore, it is not negligible when selecting the manufacturer of the mill production line. Shanghai Clirik Machinery Company uses advanced milling. The host computer equipment, together with other superior configurations, can bring lucrative profits to customers with reasonable investment.
Shanghai Clirik Machinery Company specializes in the production of limestone mill production lines, calcium carbonate mill production lines and other common ore mill production lines and sand production lines. If you need, you are welcome to inquire. HOTLINE: 008618001642498 (whatsapp and wechat available)