Barite Processing Plant,Barite Mining Processing flowsheet
Barite application
Baryte, or barite, is a mineral consisting of barium sulfate. The baryte group consists of baryte, celestine, anglesite and anhydrite. Baryte itself is generally white or colorless, and is the main source of barium. Baryte and celestine form a solid solution (Ba,Sr)SO4. Shibang can supply you baryre crusher or barite crusher in barite mining industry.

Barite crushing and grinding plant
For barite quarry or mining, it's better to choose Hammer Crusher ,Jaw Crusher and Impact Crusher. The reduction ratio of these barite crushers are generally 10~35. Jaw barite crusher is used for coarse, medium and fine crushing.
After primary crush by the barite crushers, you can install barite grinding machine which is decided according to the final particle size requirement. For barite further grinding, there are Ultrafine Mill,Ball Mill, Raymond Mill, Coarse Powder Grinding Mill, etc.
To separate different sizes of barite final products, Vibrating Screen is usually playing its great role.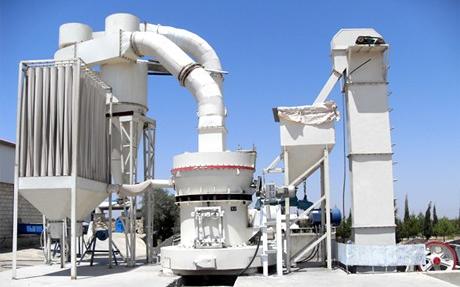 Clirik Barite Processing Plant
>> Jaw crusher: output fineness 10-105mm, capacity 90t/h
>> Hammer crusher: output fineness smaller than 25mm, capacity 45t/h
>> Box-type crusher: input fineness 600-800mm, output fineness smaller than 50mm, capacity 160t/h
>> European coarse powder mill: output size below 3mm, capacity 100t/h
>> YGM high pressure suspension grinding mill: output size between 15-425meshes
>> HGM three-ring micro powder grinding mill: output size between 200-3000meshes (can be adjusted)


Barite Mining Processing flowsheet
1,First of all, the barite will be evenly entered the coarse crushing machine to proceed the primary crushing .
2,And then the coarse barite will be entered the impact crusher by the belt conveyor to proceed the secondary crushing.
3,And the fine stone materials will be entered the vibrating screen to produce various stone specification. And particle size which have not satisfied the requirements will receive the repeated crushing.
If you would like to receive the price and detailed specifications of our Barite Processing Plant, please Leave Us a message Below!!