Barite grinding mill, what grinding mill can process barite
Barite are non-renewable resources, is one of China's export advantage mineral products, widely used in oil and gas drilling mud to increase consumption in barium chemicals, fillers and other areas are growing year by year. In medical contrast agents can be used in the digestive system. Barite have a drawback is hazardous to the environment, on atmospheric pollution. So what grinding mill can process barite?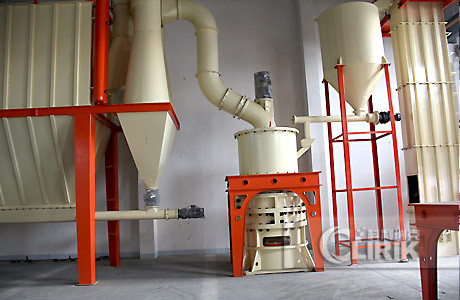 In fineness, the fineness of barite market is not very high, generally 200 mesh can meet the demand, so when working with ordinary barite 200 mesh grinder, from Raymond on the technical parameters can be seen, the fineness of the powder between 80-325 mesh, such as barite material hardness is not great, and processing to 200 mesh, there is little difficulty. But if you yield requirements are particularly high, such as product 200 tons every day of barite, then you can choose high-profile grinder, you can also use our company's ultrafine
barite grinding mill
, fineness and yield can meet production needs. Also worth attention is that in the processing barite, requires closed operation, local exhaust. The operator must go through specialized training, strict adherence to rules. Proposed operators wear self-absorption filter respirators. Avoid creating dust. Avoid contact with reducing agents. When moving to light light unloading, prevent damage to packaging and containers. Equipped with spill response equipment. Empty containers may be harmful residues.
Shanghai Clirik specializing in the production of various types of milling equipment, Barite grinding mill is our many models in one, our grinding plant produced the mill is also equipped with dust removal device, such as a pulse dust collector, these devices can effectively prevent dust pollution, environmental protection also have some help, in line with development of the modern state of the green economy,Clirik welcome you to visit our barite grinding mill plant!