2000 mesh barite grinding mill
2000 mesh barite grinding mill
The barite mill equipment produced by Shanghai Clirik machine includes several series of dozens of series such as Raymond mill, high-pressure suspension roller mill, high-pressure mill, three-ring medium-speed mill and vertical mill. The model has the advantages of advanced technology, high grinding efficiency, energy saving and environmental protection, long service life, etc. The processing fineness of non-metallic minerals can be adjusted freely between 5 and 3000 mesh, which is characterized by HGM three-ring medium-speed superfine grinding. Powder machine, it is a kind of fine powder and ultra-fine powder processing equipment, which can fully satisfy the processing and production of ultrafine powder such as calcite, barite, calcium carbonate, heavy calcium powder and double fly powder. The finished product fineness is Between 325-3000 mesh, it is the ideal processing equipment for barite powder.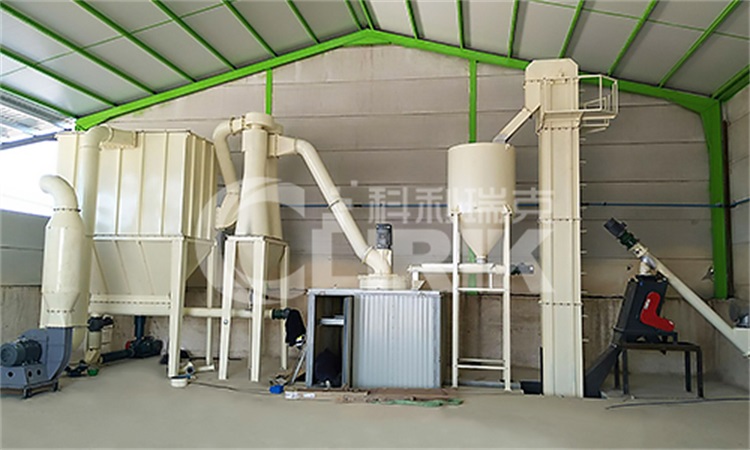 Barite powder
Barite powder, also known as natural barium sulfate, is mainly used as a weighting agent for oil and gas drilling mud. It is used to produce lithopone or as a shielding agent for X-rays in medicine, atomic energy industry, vehicle brake materials and packaging belts. , high-grade paint, hospital radiation protection gravity wall and other industries. Barite is mainly used in petroleum, chemical, paint, filler and other industrial sectors, of which 80 to 90% is used as a mud weighting agent in oil drilling. Table 3 lists its main uses.
The main use of barite:
Oil Drilling Circulating Mud Weighting Agent in Rotary Drilling of Oil and Gas Wells Cooling the drill bit, taking away the chipped debris, lubricating the drill pipe, closing the hole wall, controlling the oil and gas pressure, preventing the oil well from spraying
Chemical production of various antimony compounds such as barium carbonate, barium chloride, barium sulfate, zinc barium white, barium hydroxide, barium oxide, etc. These barium compounds are widely used in the purification of reagents, catalysts, sugars, textiles, fire protection, various fireworks, and synthesis. Rubber coagulant,
Surface quenching of plastics, insecticides, steel, phosphors, fluorescent lamps, fluxes, grease additives, etc.
Glass deoxidizer, clarifier, flux to increase the optical stability, gloss and strength of the glass
Rubber, plastic
Paint filler, brightener, weighting agent
Concrete aggregate
Paving materials Heavy-duty pipelines buried in marshes, instead of lead plates used for shielding of nuclear facilities, atomic energy plants, X-ray laboratories, etc., to extend the life of the pavement.
Shanghai Clirik Machinery Co.,Ltd specializes in producing barite mills. The machine types include the European version of the coarse powder mill, the ball mill, the Raymond mill, the three-ring/four-ring superfine mill, and the vertical mill. It can process 5-3000 mesh stone powder, and can process materials: calcite, limestone, chalk, dolomite, kaolin, bentonite, talc, mica, gypsum, etc. Welcome online consultation and message.