What factors are affected by the output of the ore mill?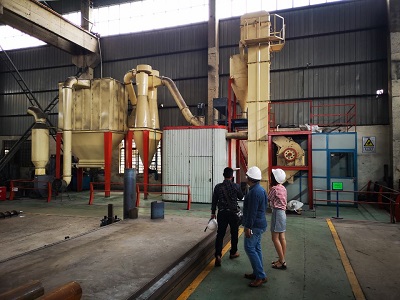 When the mining machine grinds the powder material, the output will be affected by many factors, mainly due to the size of the finished product, the hardness of the material, the humidity of the material, the composition of the material, the viscosity of the material, the working efficiency of the equipment supporting measures, etc.
The impact of factors. After we understand the factors that influence, make adjustments to the factors that affect them, and try to avoid them. If it is impossible to adjust, it is inevitable to try to adapt to this situation. In short, after understanding the influencing factors, we can make it easier and more versatile to improve the output of the mill.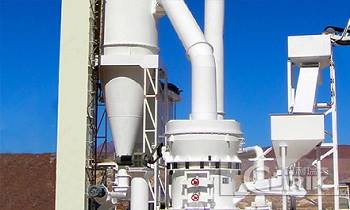 The first is the impact of the finished product size. The fineness and fineness of the material after grinding by the mill are high, that is, the finer the material required to be milled by the mill, the smaller the milling capacity of the mill. If the customer has high requirements on the fineness of the material, other equipment can be added according to his production capacity and economic strength.
Followed by the hardness of the milled material. The harder the material mill is, the more difficult it is to grind, and the more severe the wear on the equipment. Raymond mill grinding powder is slow, of course, Raymond grinding powder ability is small, it is recommended that customers in the daily use of equipment should be strictly in accordance with Raymond mill instructions, do not use the equipment to crush equipment capacity Hard material outside, this is also a basic point of daily use and maintenance of Raymond mill. Try not to let the mill equipment work beyond the overload range.
Third, the humidity of the milled material. That is, when the moisture contained in the material is large, the material is easily adhered in the Raymond mill, and is also easily blocked during the feeding process. The qualified material is not easily separated under the condition of equal wind, resulting in the ability of Raymond grinding powder. reduce.
The fourth is the composition department of the milled material. The more fine powder contained in the material before Raymond grinding, the more it affects Raymond milling, because these fine powders easily adhere to affect the transport. For the content of fine powder, it should be sieved once in advance. In this case, we recommend that the customer first screen the material with a vibrating screen before the milling process.
The fifth is the adhesion of the milled material. That is, the greater the viscosity of the material, the easier it is to adhere. The higher the viscosity, the smaller the output of the mill, and the easy to affect the service life of the mill, so please follow the standard instructions in the mold.
The sixth is the efficiency of the equipment supporting measures. This is the main influencing factor. There are seven or eight models of high-pressure suspension roller mills. The output can be from small to large and can be produced from 1 to 10 tons per hour. In this case, choosing different models will have different yields even for the same material. There is also the working efficiency of the supporting equipment, and the supporting equipment mainly has the working efficiency of the impact crusher and the fine crusher, and the coordination ability also affects the mill.
24/7 Hot Line:008613917147829 (whatsapp and wechat available)