Barite processing plant for sale
Barite is an off-white, plate-like mineral. After ultramicro machining through barite processing plant, It has the advantages of good stability, moderate hardness, high whiteness, absorb harmful rays, It is an environmentally friendly material.Therefore, it is widely used in shipbuilding, coatings, middle-grade paint, papermaking, ceramics and cosmetics.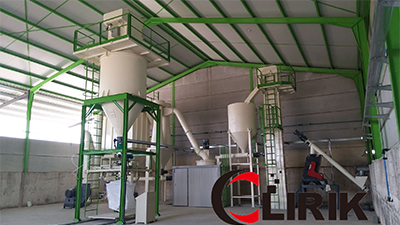 According to relevant data, the beginning of the world reserves of barite is 740 million tons, mainly distributed in China, Russia, the United States, India and other places. In recent years, we have profoundly realized that mineral resources cannot be regenerated, how to protect resources, increase the added value of products, and protect the ecological environment have become new issues and new topics for our company to consider.
Therefore, we promptly adjusted the development ideas, from the original single development economy, to the protection of the concept of environmental change, creating a barite processing plant.The added value of mineral products can reach more than 425%. It is indeed the best choice for investment returns.
If you are looking for a Barite processing plant or are interested in our machine, you can leave your email and our engineers will send you a quotation.