Barite Grinding Mill Being Applied in the Ceramic Industry
Barite grinding mill is applied widely in the ceramic industry and makes great contributions to its development. As is known to us all, many kinds of raw materials turning into micro powder that is used in ceramic industry is depend upon the barite grinding mill. Therefore the barite grinding mill and ceramic industry is developing depending upon each other.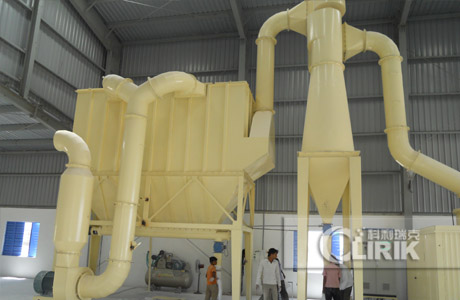 Buying barite grinding mill used in ceramic industry our grinding machine may be your best choice. Under the same finished final size and the same motor power, the capacity of the machine is twice as much as jet mill, mixing grinder and ball mill, and energy consumption decreased 30%.
The ring and roller are forged by special material with high utilization,the lifetime can reach 2-5 years for grinding calcite carbonate. As no rolling bearings or screws in grinding cavity, there are no problems caused by bolts shedding or rapid wear of bearings and seal components.
The final fineness of the grinding materials can be adjusted between 325 meshes and 2500 mesh (47-5 micron), and the product fineness can reach D97≤5μm. High efficiency, long lifecycle of spare parts, high safety anf reliability, high fineness and flexible adjustment, these are the reasons why you should choose our barite grinding mill.
If you 100% trust our product quality and want to buy a set of barite grinding mill used in your ceramic industry please leave your buying requirements on our website and our professional personnel will get in touch with you as soon as possible. Thank you.