The Amazing Working Principle Of Barite Grinding Mill is In High Efficiency
It is known to us all that barite is a kind of important industrial raw materials. The superfine barite powder is widely used in industry. Many manufacturers need barite grinding mill to grind superfine powder. Here I am going to introduce you the working process of barite powder making.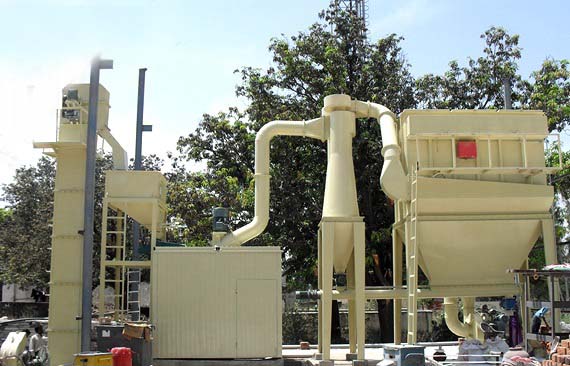 Barite is the most important industrial raw materials. Micro barite powder can be widely applied in many fields. While in construction field, the requirements for powder size is not so high. Under the principle of saving money and earning more profits for customers, I advise you use HGM series of barite powder grinding mill. HGM series barite grinding mill has five different types, HGM80, HGM90, HGM100, HGM125, HGM1680. The capacity is range from 300 to 3000 mesh, adjustable according to your detailed requirements.
The working principle of HGM series barite powder grinding mill is that the gypsum crushed by hammer crusher, the large materials become small ones and are sent to storage hopper by elevator. When the powder grinding mill is at work, all the grinding rollers are rolling in the ring channels driving by dial through plunger. The materials are driven to the edge of the turn plate by the centrifugal force and fall down into the grinding chambers.The unqualified particle size will fall and return to the mill for being reground while the qualified particle size mixed with air will go into the cyclone powder collector. Most of the qualified powders will fall and exit from the discharging valve at the bottom.
If you want to know more details about the barite grinding mill welcome to go through other content on our website.