High-Efficient Barite Grinding Mill - Your Powder Processing New Choice
With the opening of micro powder market, barite grinding mill production line has gradually taken an important part in the barite processing industry. As the dominated equipment that is high efficient, clean, energy saving and low consumption, it has been hot sold in the ores processing industry with its unique processing advantages.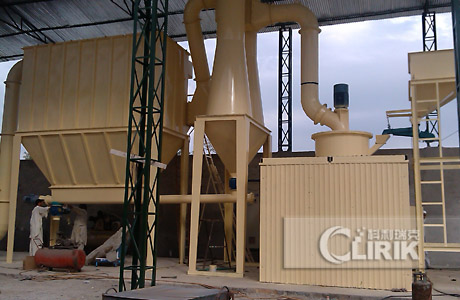 Many of us may possibly not that familiar with the barite. Actually, barite has wide application. In agricultural field, barite can be used as the feed additive, fertilizer; in industrial field, barite can be used as high-ranking coating, refractory parts, cosmetic filler, cement burdening. Pure white barite can be used as paper making coverage. As an excellent manufacturers of non-mental powder grinding plants, we are trying our best to produce good quality barite grinding mill to create more value.
This barite grinding mill production line has combined the comprehensive performance like grinding, crushing and impacting. It is in high crushing ratio, high energy utility ratio. Also it can work in the high pressure condition, equipped with dust remover with high efficiency, which will reduce dust of working environment. Besides it has employed semi-auto control and unique technology, which can enormously increase the production profits. The main unit has equipped with professional grading structure with unique grading wheel and effective grading. It has good product particle size without big granule.
Having designed the barite grinding mill on the basis of learning advanced science and technology from home and abroad, it can high efficiently process 300 to 3000 mesh supreme micro powder. These micro powder with different fineness can better suit the needs of market, markedly promoting the market competition of manufacturer. If you want to know more about it welcome to search more information on our website. Thank you very much.