Environmental Protected and Energy-saving Barite Grinding Mill has Become the Industry Necessity
Nowadays, the barite grinding mill has become the necessity in the mining industry. Increasing raw materials can be processed by barite grinding mill. The types are also getting increased, which can not only applied in stones and ores.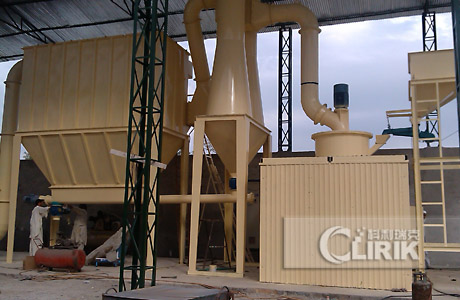 Shanghai Clirik, a professional grinding mill manufacture, is located in the Pudong New District. We have developed barite grinding mill with high efficiency and can save energy greatly. Nowadays, almost every industry is promoting environmental protection, so does the grinding mill. Environmental protection has become the trend.
Barite grinding mill made from Clirik is suitable for processing various non-flammable and non-explosive mineral materials with Moh's hardness less than 9.3 and humidity less than 6%, it is widely used in the fields of metallurgy, construction, chemical industry, mining, highway construction etc.
High quality of after-sales services symbolizes our brand and ability. We purpose not only good quality products, but also best after sales service. Your satisfaction is our final purpose. If you are interested in our barite grinding mill, please leave your contact information on our website. Thank you.