How to Choose Barite Processing Equipment You Need?
With the development of modern industry, the requirements of every industries is increasing continuously. The development and application has promoted the development of manufacturer. Shanghai Clirik is specialized in the R&D innovation to satisfy the application work of finished powder size try their best. How to choose barite grinding mill you need?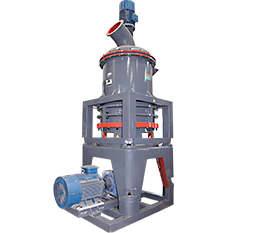 First of all, what kind of ores you will process? What is the fineness of finished size? How about the capacity? Take our Clirik barite grinding mill as an example, it is micro powder processing machine, which are mainly applied in low and middle hardness with Moh's hardness less than 9.3 non-explosive raw materials.
Secondly, the performance of barite grinding mill. Different kinds of barite grinding mill is totally different. When the grinding mill is at work, the main bearing and each dial are driven by electromotor through reducer, and all the grinding rollers are rolling in the ring channels driving by dial through plunger. The materials are driven to the edge of the turn plate by the centrifugal force and fall down into the grinding chambers.
Last but not least, the price of the barite grinding mill. Different types have different price for the barite grinding mill. Shanghai Clirik barite grinding mill has absorbed abroad advanced technique. We have reasonable price and good quality.
If you are interested in our barite grinding mill, please leave your buying messages and contact information on our website. Thank you.