Clirik Barite Grinding Mill with Good Powder Making Effect and Complete Models
Clirik barite grinding mill is specialized in producing the barite powder. Barite powder processed can be used as a white pigment, but also for chemical, paper, textile filler, in glass production it can act as a flux and increase the brightness of glass. The barite grinding mill in our company is endowed with good powder making effect and complete models.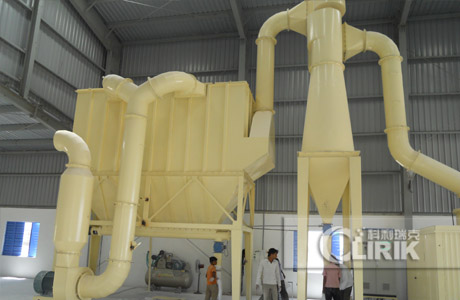 We will provide various kinds of models: HGM80, HGM90, HGM100, HGM125 and HGM1680 with finished production fineness: 250meshes-2500meshes, 5-74 micron and the capacity (ton/hour) ranges from 0.4T/H to 30T/H.Barite Grinding Mill is an ideal large-scale grinding equipment, a combination of grinding technology, set of crushing, drying, grinding, grading conveyor in one, high production efficiency.
In Barite processing production line, many customers are willing to opt for grinding mill equipment, as the main reason are the small frequency of replacement wear parts and large capacity and so on. After processing the raw materials into fine powder, as it increase the surface area of polyethyene, it can cause changes in other properties, and greatly improve the effectiveness and efficiency of materials use. When customers are purchasing ultrafine grinding mill, they should take price, after-sales service, product quality, technical personnel training and other factors into consideration.in addition to these, Barite Grinding Mill with low energy consumption, the power consumption is 20% to 30% lower than ball mill grinding.
If you are just in need of buying our barite grinding mill, you could leave your buying leads in our website. We will get in contact with you as soon as possible. Buy barite grinding mill please choose Clirik, good quality and good powder making effect, more choices.