New Innovation and Development Engine for Barite Grinding Mill
Barite grinding mill is an important equipment to grind ore materials into powder, whose production process is high-efficient, environmental protection. In this new global background, barite grinidng mill should change so as to meet market demand. Only the outstanding grinding mill can receive good reputation. Integrating the energy, enhancing the efficiency and transformation and upgrading are the most significant development path for grinding manufacturers. Shanghai Clirik tightly pay attention to these three aspects.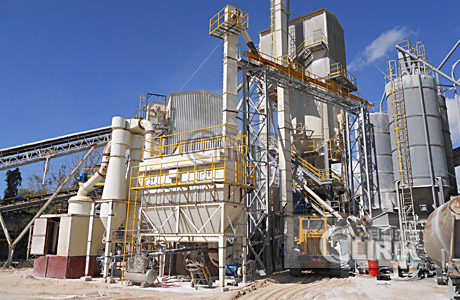 Integrating the energy: Having experienced the coarse development stage under the low-cost labor and at the cost of polluting environment, nowadays, the grinding mill industry will welcome development opportunity of high-tech grinding equipment with the high-speed development of grinding mill industry and increased requirements for environmental friendly, energy-saving and lower-consumption materials from our country.
Enhancing the efficiency: Traditional barite grinding mill is low-efficient, high energy-consumption and cause too much dust, which has become the huge difficulty for industry development. Under this circumstances, good performance, high-efficiency grinding mill product has become the urgent need. The shortcomings of traditional grinding mill is the sally port for new generation barite grinding mill. Increasing efficiency will be the vital link.
Transformation and upgrading: With the development of social economy, mining machine industry has develop rapidly, particularly the grinding mill industry is outstanding. Chinese powder grinding machine develops rapidly in the R&D of powder production, application and equipment making. There are always emerging new facility and new products, which displays endless vigorous and life. China will have more and more self-brands, which requires its grinding mill product increase its add value and show more ethnic features.
Shanghai Clirik machinery has devoted into barite grinding mill fields for 26 years, we have the most advanced technology and facility, which combines the science and technology, innovation, quality and environmental protection. If you want to buy a high quality barite grinding mill you can leave your message on our website.